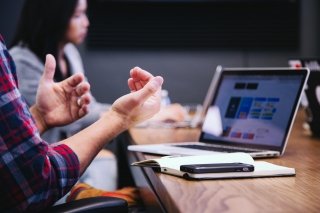 Drupal for Healthcare Marketing: In 2023, It's Never Been a Better Choice — Here's Why
Drupal's always been a good website technology option for healthcare marketers, but its latest update makes it an even better choice.
Think you're on top of your website and content management game, healthcare marketer? Well, maybe you are — and maybe you aren't.
The goalposts of user expectations are shifting quickly and digital experiences once seen as "exceptional" have become merely "standard." Those once in the middle of the pack are now at risk of becoming laggards. And yet, time and money are scarce even for efforts as important as your digital front door.
So, what's to be done and how might Drupal be a smarter marketing technology choice than ever? I've got answers.
Drupal Helps Healthcare Marketers Meet Digital Expectations
When it comes to digital experiences, expectations only go one way: up. Frictionless, personalized, fast, and secure are the new norms, thanks to Google, Netflix, Uber, Amazon, YouTube, and others leading the way. Without effort or thought, they just work.
Now, consider your organization's primary website. It's been optimized for search and loads quickly, right? It works on phones and tablets, too, I'd bet. Entry points into key user tasks like a log-in or provider search are obvious as well, please tell me. And I'd hope your design sensibility is reasonably contemporary.
If you're clearing these expectation hurdles, good for you! Unfortunately, meeting yesterday's expectations only gets you so far in 2023. That's disheartening, I know.
Want evidence? Accenture recently surveyed almost 21,000 US healthcare consumers. Loyalty to both payors and providers is steadily declining, they noted. Not surprisingly, switching is at an all-time high and rising fast, especially amongst younger audiences. What's driving this? According to the survey, Consumer-facing experience and system navigation factors: Why are website "finder" tools often clunky and hard to use? Can my digital experiences be more personalized to who I am and where I'm at in my journey to care? How come I can't see a doctor's schedule and book an appointment myself? Is your call center or chatbot aware of my website history when I reach out? Can your site search tool better understand what I want and give me an answer, not just links?
The goalposts are indeed moving.
Drupal's Always Been A Smart Healthcare Option
Drupal's long been a preferred website technology for healthcare marketers and IT professionals. And why not? 
Since 2001, Drupal's been a modern, enterprise-grade digital experience management platform with something for everyone — functionality, security, affordability, accessibility, scalability, and extensibility, to start a very long list. We've been successfully implementing Drupal for over 15 years – and the reasons keep getting better.
Integrations
Integrate via APIs with your choice of third-party tools and services, including electronic health records, analytics solutions, credentialing systems, billing portals, email platforms, and more
No licensing fees
Reduce overhead costs with Drupal's open source, free-to-use model.
Accessibility
Improve accessibility to diverse populations with multilingual functionality and other built-in ADA/WCAG compliance tools.
Security-oriented
Maximize data security by way of a robust architecture and dedicated security team.
Editorial experience
Drive team success and reduce support challenges with easy content authoring tools.
HIPAA friendly
Ensure compliance by building on a HIPAA-ready technology solution.
Powered by its community
Capitalize on regular updates and ongoing innovation.
Forrester and other marketing technology experts consistently give Drupal (or Acquia, as its hosting and services partner is often known) high grades. Better yet, organizations we all know and trust — UCLA Health, Memorial Sloan-Kettering Cancer Center, Horizon Blue Cross and Blue Shield of New Jersey, Boston Children's Hospital, Michigan Medicine, Duke Health, Lehigh Valley Health Network, the Centers for Medicare and Medicaid Services, and Steward Healthcare, to name a few — have relied on Drupal for years.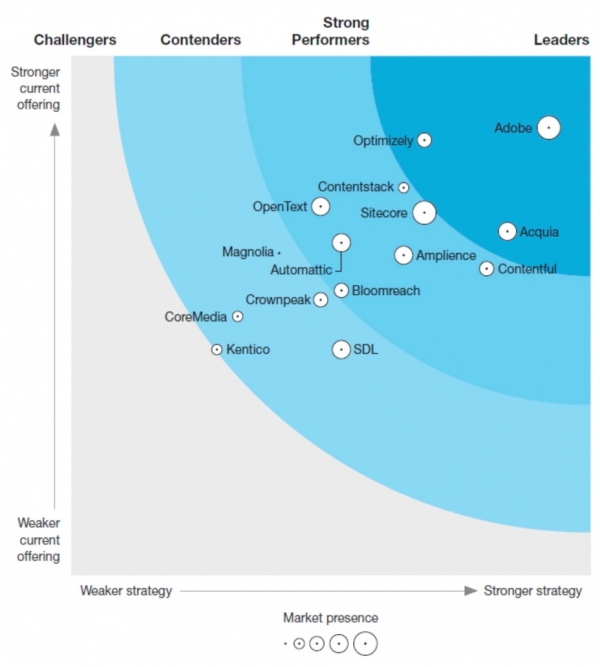 "Drupal works well for us," says Pamela Riddell, a marketing and communication leader at Pennsylvania's Lehigh Valley Health Network. "We can customize it for our needs and avoid the cost of licensing a platform that may become obsolete or have limitations. Drupal's open-source community is invaluable too. They push innovation and that allows us to build a best-in-class web experience."
Drupal 10 Makes a Healthcare Marketer's Choice Easier
Drupal 10, just released in late 2022, continues the platform's history of improvement. 
"Drupal 10 includes many new features that appeal to developers and content creators alike. A stronger developer and site builder experience combined with easier content authoring and editing make this a key update for all users," notes Dries Buytaert, Drupal's Founder and Project Lead. "The path from Drupal 9 to 10 is easier than ever, so we anticipate organizations will want to move to the latest version quickly to gain its benefits."
Current Drupal users should start planning their upgrade immediately. The path from Drupal 7 can be challenging — ask us for an assessment of your options — but Drupal 8 and Drupal 9 both have clear upgrade playbooks. We offer oversight and support if you'd like a co-pilot.  
What Drupal 10 enhancements am I most excited about?
Slick CKEditor authoring and editing experiences
Simplify and speed content publishing — even for distributed and infrequent contributors 
Improved default theme and more tools for theme development
Accelerate custom theming and other bespoke features 
Modern, streamlined administrator theme
Improve productivity on backend site administration tasks
Cleaner front-end HTML markup output
Improve site speed with fewer, smaller JavaScript files
More integration-friendly APIs
Integrate faster and more easily with adjacent marketing technology systems
Native Symfony 6.x and PHP 8.1 support
Enhance security and site speed with state-of-the-art frameworks
Removal of unused features 
Focus on what's needed and actually used 
If Drupal's new to your team, know that migrations from commercial platforms like Sitecore and other open-source platforms like WordPress and Kentico are possible with planning and effort. Again, we can help if you reach out for advice. We also offer general Drupal support and annual release roadmap planning services.