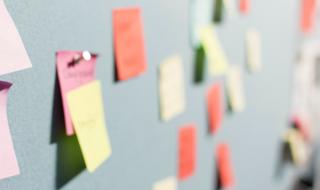 Higher Education Content Strategy

Find, Define & Tell Your Story

We help you make your content more effective and your content development process more efficient so that your schools stands out.
Your school is full of great stories – but finding and telling them is hard.
Your students, faculty, and alumni are inspiring and changing the world. Yet capturing their stories, aligning them to your brand, and getting them out into the world is challenging.
We develop brand-aligned content strategies supported by realistic, sustainable processes to keep your team producing great, impactful content.
Story + Process + Culture Change
We apply our higher education expertise to optimize your digital storytelling machine. You've got great writers and storytellers — we mobilize this army of communicators by helping to change your publishing process, workflow, and communications culture to empower effective digital storytelling.
1. Assess: Discover the state of your content
2. Envision: Inspire and align your team
3. Document: Create tools and process
4. Activate & Sustain: Train, roll out, measure & stay on course
Higher Education Content Strategy
We help colleges and universities define, launch, and maintain a content strategy. Our process provides the documentation, tools, and training to change your content culture.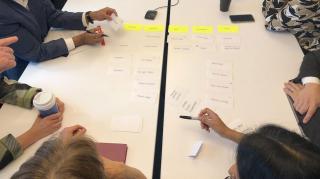 Harvard University
A research-driven approach to developing a content strategy for Harvard.edu Widener University
Launched a sustainable, brand-aligned content strategy for digital storytelling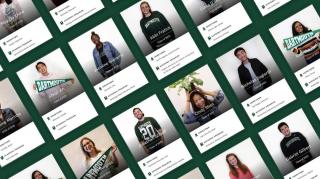 Dartmouth Admissions
Creating a content strategy to activate the Dartmouth brand platform with student stories
Your research projects for Harvard.edu are amazingly insightful, and have changed Harvard for the better. We are much more informed about our content strategy for the next generation of the website, and we refer frequently to your insights.
Start Your Digital Content Strategy
Become an empowered, digital communicator armed with a clear, actionable content strategy for your college or university.
Schedule a call to learn more about our proven process for higher education content strategy and how we're different than other higher education marketing agencies.
Content strategy sounds great, but where do I start?
Great question! We recommend starting by clarifying your communications goals and taking stock of your present state of content production. Once you've documented these items, you can move on to looking at people, processes, and systems before finally defining a sustainable governance strategy.
Content Strategy
Got a great story to tell? Not sure how to do it? OHO helps you make your content more effective and your content development process more efficient so that your organization stands out.