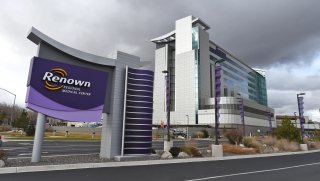 Read about Connecting the Dots on the Patient Journey: A Conversation with Suzanne Hendery and Cristal Woodley at Renown Health
Connecting the Dots on the Patient Journey: A Conversation with Suzanne Hendery and Cristal Woodley at Renown Health
James Gardner, Director of Healthcare Strategy at OHO Interactive, recently spoke with two marketing leaders at Renown Health, northern Nevada's largest not-for-profit health network and a nationally recognized healthcare leader. Suzanne Hendery is Renown's Chief Marketing, Communications, and Customer Officer, and Cristal Woodley is Senior Director of Marketing, Communications, and Customer Engagement. 
Their conversation explored what it takes to commit to digital transformation, the expanding role of marketing in healthcare systems, and the unique challenges of reaching patients in rural communities. This is the third in a series of articles celebrating the journeys, insights, and successes of select healthcare marketing leaders. Piedmont's Douwe Bergsma and Geisinger's Don Stanziano were profiled earlier.  
Most Popular Reads
From our higher education and healthcare marketing blog: essential reads on website user experience + digital marketing + the latest trends.
Colleges Against Insanity
We distilled all the higher ed jokes, tropes, and memes into a portable game you can share with your team.
5-Day Content Strategy Course to Your Inbox
A 5-day email course with hands-on exercises to align your team's thinking and articulate a sustainable content strategy for all of your marketing efforts.