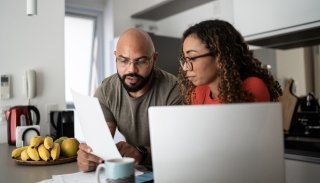 Health Insurance Marketing Agency

Reducing Complexity to Simplify the Choice

Combining user research insights with rigorous user experience design to create outstanding digital health insurance and healthcare customer experiences
We elevate digital healthcare experiences.
We believe a better website improves your health plan's customer service, builds your brand, and leads to tangible business results. By interviewing your prospective and current customers, we provide user research insights that demonstrate how your health insurance plan website can evolve to meet member needs and increase satisfaction. We help health insurance companies execute on their digital strategies with user experience design, web development, and digital marketing.
Your Health Insurance Plan Website Needs to Change. But How?
If your website feels like a loosely connected set of PDFs, third-party tools, and legal disclaimers, we can help. We help your team align on a vision for a transformed website that increases customer satisfaction and supports retention.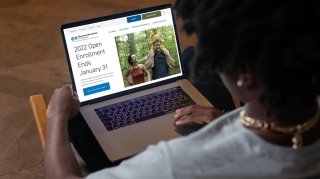 Blue Cross Blue Shield of Vermont
We built a new health plan website on Drupal and connected it to Salesforce to create a website that reflected the brand and dramatically simplified plan comparison.
4 Steps to Transforming a Health Insurance Website
Our 4-step process for evolving health insurance plan websites includes: user research, user experience design, front-end development, and content management system (CMS) development. Using content marketing, search engine optimization, and analytics, we drive and monitor traffic and business impact.
1. Understand your organization and your customers through discovery and user research
2. Develop a web and digital strategy to elevate the brand, drive conversions, and measure results
3. Design, test, and develop a new user experience
4. Demonstrate the value by measuring conversions and engagement
A Supplemental Medicare Plan Website that Starts with Member Education
Medicare is confusing. Our research reveals that before presenting supplemental plan options, prospects need to more clearly understand Medicare coverage. Leading with educational content improves plan selection and enrollment.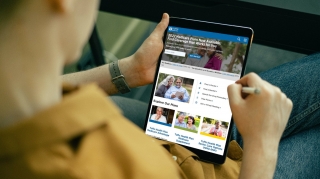 Tufts Health Plan Medicare Preferred
We worked with Tufts Medicare Preferred to design and develop a website that improved plan presentation, educates prospects, and generates leads with content marketing and SEO.
Get a Free UX Audit of Your Health Insurance Website, Portal, or App
If you're looking to help your health insurance plan improve its digital presence, a UX audit and user research can help open up the conversation with your stakeholders and provide the insights to drive change. Connect with us to start a free UX audit.
UX Best Practices: Find a Doctor Tools
We conducted moderated user research testing of four different doctor search tools in order to understand the key features and behaviors of users searching for doctors. Using various "find-a-doctor" tools, we asked participants to search for a gender-specific doctor in internal medicine near them who also speaks a specified language. See what we learned.
Website Redesigns
What sets us apart from other digital agencies? Our industry expertise, a focus on customer journey, and a sustainable content strategy.