Coming off a university-wide rebranding, the redesigned Widener site needed to activate that brand while elevating their unique program offerings that put students on the inside track to success.
Website Redesign
Content Strategy
Services
Strategy
User Experience
Content Strategy
Visual Design
CMS Development
Ongoing Support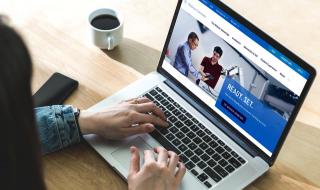 Brand Activation
Widener's brand messaging centers around an experiential approach to learning that prepares students for success when they graduate. The redesign aimed to create a sense of trajectory and progress throughout while at the same time activating the brand visual language. At the same time, we made the sense of community palpable and demonstrated the compelling context of location.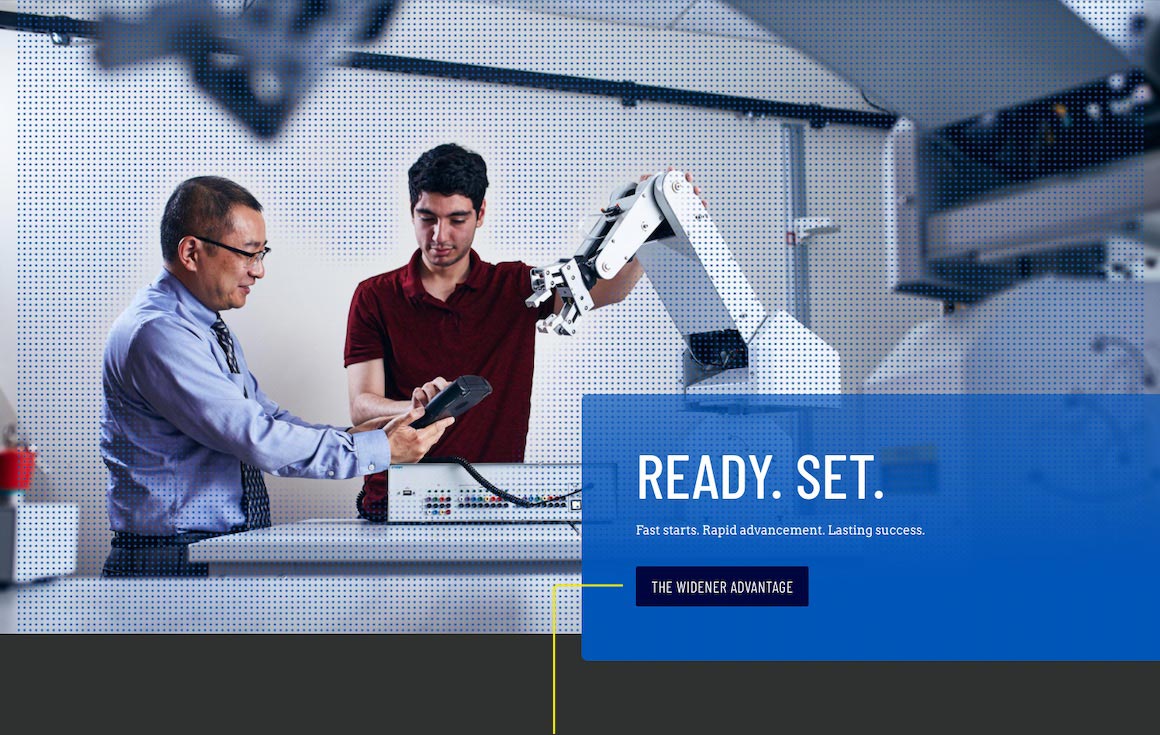 A Sustainable Approach to Digital Storytelling
Widener had a wealth of student stories and news content featured on their site, but the content wasn't being presented in a cohesive way. We approached the new site as a publishing platform, and we took every opportunity to reuse the content and to surface stories in a meaningful way across the site. The result: each piece of content is used multiple times – increasing the value of the content, and decreasing the content needs overall.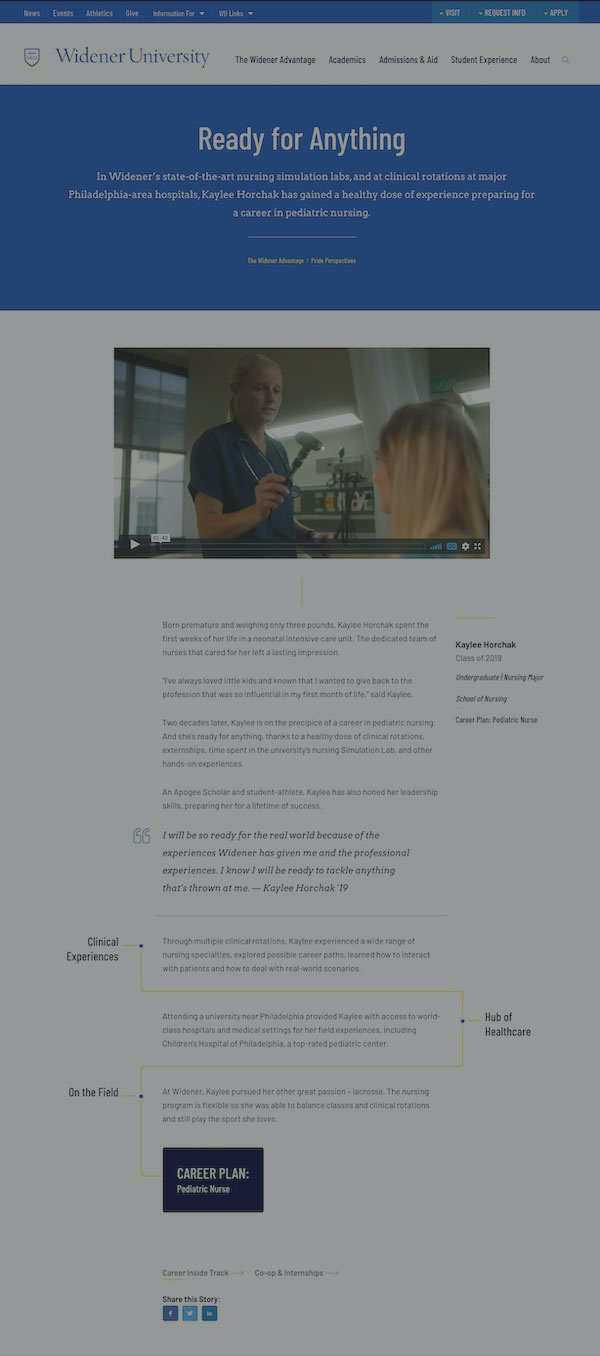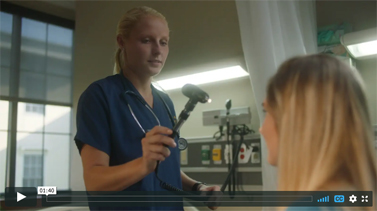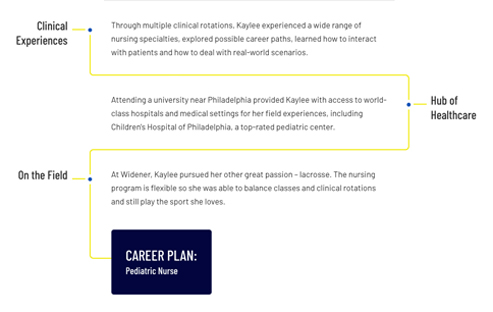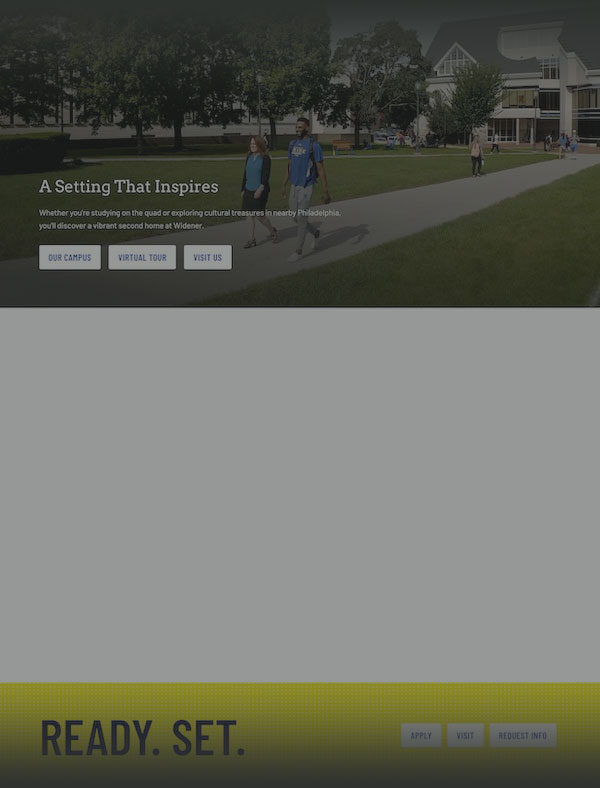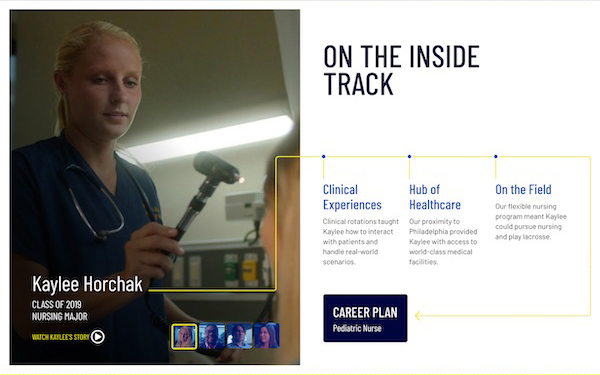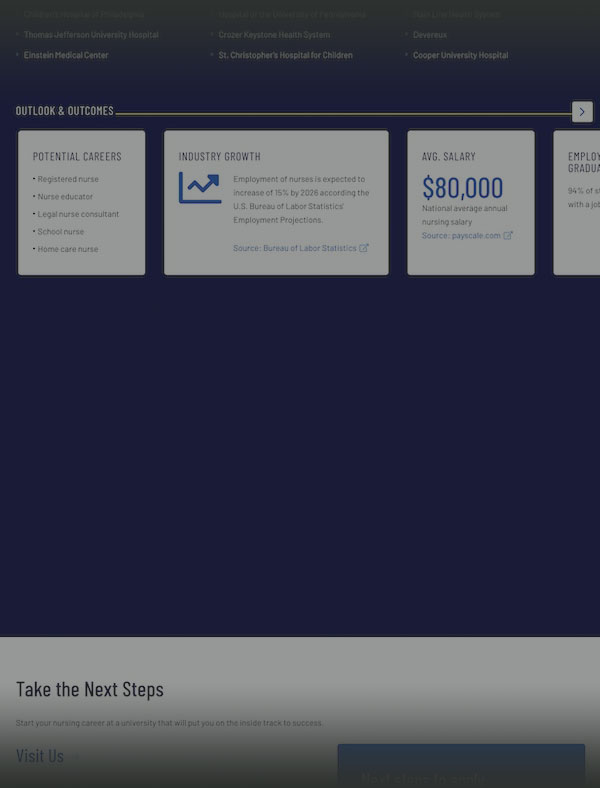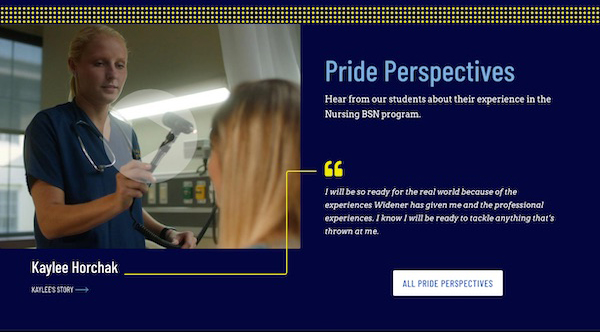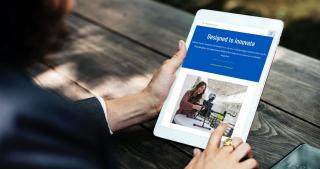 Student Stories
Student stories showcase how all of the experiences at Widener – academics, clubs, sports, internships – put students on a trajectory for success.
Become Program-Forward
In support of both branding and recruitment goals, we enhanced the degree program discovery interface and optimized degree program content to elevate the understanding of the Widener learning experience and outcomes. The program pages reflect "inside track" details, leadership opportunities, and outcomes.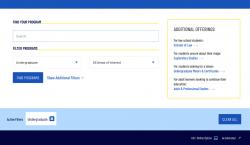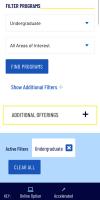 The program pages illustrate how Widener's degrees offer transformative preparation, support, and flexibility. To highlight the care, support and expertise from the faculty, we automatically integrated their profiles directly on the degree program pages.
We really appreciate all OHO did to make our website relaunch a successful project. It was truly a collaborative partnership, and the feedback from our community was positive. We feel incredibly proud of the outcome!
In quality of site visits – measured by average site duration visit