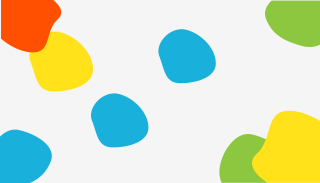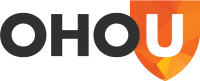 Learn From OHO's Design and Strategy Experts
At OHO, we're constantly thinking of new ways to help our colleagues in higher education succeed. And while we can't hold in-person workshops like we have in the past, the success of the OHO U 2020 Virtual Conference showed us that there's a growing need for informative, virtual events dedicated to issues facing higher education marketing professionals.
We're excited to announce that we're hosting a series of OHO U Webinars throughout 2021, lead by OHO's talented team of designers and strategists. Each webinar will focus on one of a range of topics, including digital marketing, enrollment marketing, UX & design, and content strategy.
What to Expect
All OHO U Webinars will be hosted on Zoom, and each will be approximately 45 minutes in length — with an additional 10 to 15 minutes for Q&A at the end. Although not mandatory, attendees will be encouraged to share their videos throughout the webinar, chat with other attendees in the chat box, and ask the presenters questions in real-time during Q&A sessions. 
Drupal 7 End of Life is Near – Is Your Website Ready? 10/20 at 2:00 pm EDT
After more than a decade of life, it was announced that official community support for Drupal 7 will end in November 2022, along with support provided by the Drupal Association on Drupal.org. If your site is still on version 7, here's what you can do.
Panel — Fall Trends in Recruitment Marketing
Three cutting edge panelists will discuss new initiatives they're working on for the fall recruitment season.
Life After Redesign: Setting the Stage for Website Success
Once you launch a website, you've got to live with it. How can you hold your site accountable to the strategy behind it?
Measuring and Understanding the ROI of Your Paid Advertising Efforts
We'll focus on tracking the success of your paid advertising efforts, setting KPIs, and calculating ROI.
Deploying Search Strategy Across Google & Bing
Join members of OHO's digital marketing team for help developing an SEO strategy for the two largest search engines.
Herding Cats — a Practical Primer on Leading a Successful Website Redesign
Learn how to start tackling a project that is as massive, important and touches as many people as a website redesign.
Where can I view recordings from the OHO U 2021 Online Conference?
If you missed any portion of the OHO U 2021 Online Conference, each presentation and panel discussion are available to watch at your convenience.
Higher Education
We create web and digital marketing solutions that drive enrollment and elevate your school's prestige.