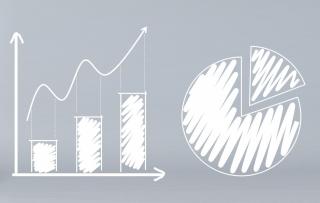 COVID-19's Impact on Digital Marketing in Higher Education: Part 1
The global COVID-19 pandemic has uprooted everyone's lives across the world, threatening the health of millions and the economic output of countries worldwide. 
What's a marketer to do?
I've heard from dozens of friends and former colleagues at other agencies: they are turning off their ads. No one is buying automobiles, going to music festivals, or shopping for things like party supplies right now. There's a really frightening worry that these friends could lose their jobs.
But for higher education, especially online programs, we're seeing the quite surreal opposite, with website traffic going up as people throughout the United States quarantine themselves. Overall, website traffic rose as high as 68% from March 14th to March 25th on clients' sites. 
How Might User Organic Search Behavior Change? 
Google Search results for higher education related terms, such as college or master's degrees, saw a small, immediate dip as an impact of coronavirus in mid-March. Based on an index out of 100, interest in these keywords dipped over 20 points. 
However, this dip is not immediately worrisome for higher education marketers. Why? First, that dip seems to be stabilizing and leveling out. Here's the trend line for searches around "higher education" terms, keywords and phrases:

 Source: Google Trends, March 2020
For reference, this dip in traffic is only about half as big as the annual dip in search traffic for "higher education" between the Thanksgiving to New Years holidays (the big dip in the graph above).
Second, while this trend line looks at a specific set of keywords, current indicators are not pointing to a large drop in search volume overall in March (we'll get official results from Google in April). In other words, search is still a viable platform.
Third, as the search for "higher education" sees a dip, we actually see searches around "careers" trending up. This is understandable, as there are a significant number of layoffs right now due to the ripple effect of COVID-19. 
Here's the same trend line for searches around the "careers" keyword group:

Source: Google Trends, March 2020
In fact, as of March 25, companies that monitor search traffic are seeing gains of 10% in new career-related searches. This is potentially good news for colleges and universities that offer certifications and graduate programs that can help prospects retool their skills. 
Are we seeing negative results in our digital advertising efforts?
On the contrary — across our clients, we are consistently seeing conversion rates remain constant, if not rising. In paid search, we see traffic volume coming back up after a dip in mid-March. In other, more push-based channels like display and social, we see inventory availability increasing and our overall cost to advertise dropping significantly. 
At the macro level, major players like Facebook and Google could lose over $44 billion in 2020 due to the coronavirus pandemic; due in part to a decrease in advertising revenue.
While CPMs and CPCs across advertisers are not publicly available, from our in-house analysis we are seeing CPMs on client campaigns fall as much as 50% — in other words, we are effectively receiving two ad views for the price of one right now. That is a significant savings and translates to thousands of additional views on ads for the exact same investment.  
To help illustrate this, our team pulled together a chart that shows CPMs across clients:

Source: All OHO Interactive higher ed clients in March 2020
Based on all of this data, we expect these positive trends to continue in the near term, with initial lead conversion rates possibly dropping slightly as new people start to consider an education. 
Do we need to change our messaging?
This time calls for empathy and compassion in our actions and messaging.
A helpful approach to messaging is to emphasize expertise and value. For online colleges, this might be emphasizing a storied history as an online-only offering. For brick and mortar schools, this might be honing in on the idea that a longer-term investment in education will pay off, whether the economy bounces back tomorrow or in 5 years. It's about focusing on that return on investment of an education. It's about being a resource to people during uncertain times.
It should go without saying, but we recommend avoiding any attempt to message directly to fears surrounding the coronavirus. This approach is insensitive to the multitudes of people infected with the virus. One online school (not a client of ours) is receiving complaints for marketing a "free" coronavirus-related course that actually charges a setup fee. Actions like this are not only unhelpful to potential students, but also hurt the brand name of the university. 
If you haven't done so already, review all creative that is currently in-market and pause or alter any ads that may be perceived as insensitive to the current situation; ex. Ads that speak to a strong economy, career advancement, debt, salary, etc. 
What is the value of holding steady in advertising efforts?
Most of all, we must be patient as marketers; now is not the time to panic. The conversion timeline from research to matriculation can be longer than 180 days in higher education. There are more people who are just entering the research stage of their journey now. Therefore, it is important to keep refining messaging and those advertising campaigns in-market to catch people early on in their prospective journey.
In fact, turning off a campaign, rather than refining its messaging, is a lost opportunity right now. The cost of doing digital advertising is plummeting as large spending companies like P&G pull out of online markets.