Monthly Sessions to Grow Your Marketing Expertise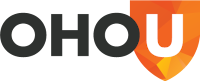 At OHO, our goal is to help our colleagues in higher education succeed. Our webinar series is dedicated to addressing issues facing higher education marketing professionals and helping them overcome these issues at their schools.
OHO webinars are presented by OHO's talented team of strategists, creatives, and technologists with special guests from inside higher ed. Each webinar will focus on one topic: SEO, digital marketing, enrollment marketing, UX & design, or content strategy.
Tracking Marketing Campaigns in Slate
One of higher education's leading CRMs is a critical component of the marketing process and reporting on results. This panel of professionals from three different universities will be talking about their experience with Slate related to tracking and reporting on the effectiveness of marketing campaigns.
Digital Marketing FOMO
There's always a fear that there's some new strategy that people are missing out on and things your peers or competitors are doing. Learn how to position your campaigns in an evolving digital marketing landscape.
Content Strategy — Planning, Activation and Measurement
Learn how to implement a story-first approach by defining content priorities, build a successful editorial process, develop strategies and tools for editorial calendars and meetings, coordinate more effectively with editorial partners, and measure content marketing success to inform future efforts.
Improve your SEO to Generate Leads
Attendees will learn the three main SEO strategies to implement to generate leads — how to optimize product or program pages and how to build a content marketing strategy.
Drupal 7 End of Life is Near – Is Your Website Ready?
After more than a decade of life, it was announced that official community support for Drupal 7 will end in November 2022, along with support provided by the Drupal Association on Drupal.org. If your site is still on version 7, here's what you can do.
Panel — Fall Trends in Recruitment Marketing
Three cutting edge panelists will discuss new initiatives they're working on for the fall recruitment season.
Life After Redesign: Setting the Stage for Website Success
Once you launch a website, you've got to live with it. How can you hold your site accountable to the strategy behind it?
Measuring and Understanding the ROI of Your Paid Advertising Efforts
We'll focus on tracking the success of your paid advertising efforts, setting KPIs, and calculating ROI.
Deploying Search Strategy Across Google & Bing
Join members of OHO's digital marketing team for help developing an SEO strategy for the two largest search engines.
Herding Cats — a Practical Primer on Leading a Successful Website Redesign
Learn how to start tackling a project that is as massive, important and touches as many people as a website redesign.
Where can I view recordings from the OHO U 2021 Online Conference?
If you missed any portion of the OHO U 2021 Online Conference, each presentation and panel discussion are available to watch at your convenience.
Higher Education
We create web and digital marketing solutions that drive enrollment and elevate your school's prestige.