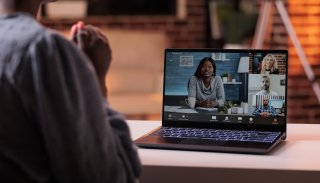 OHO U 2023 Online Conference: Trends
Thursday, October 12
1:00 pm - 3:30 pm EDT
Higher Ed Digital Marketing Strategies & Tactics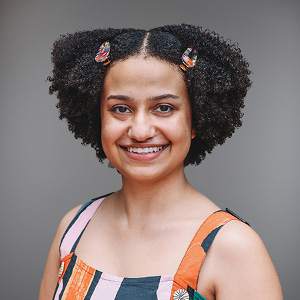 The last year has seen a number of major shakeups in the digital marketing space — GA4, the rise of generative AI tools like ChatGPT, an ever-shifting social media landscape. One of OHO's talented digital strategists, Amanda Richards Butts, joins OHO's founder and managing director, Jason Smith, to look back on emerging trends in higher education digital marketing and offer strategies and tactics teams can employ to ensure they aren't left behind. 
Amanda has 10 years of digital marketing experience with 5 years in the education industry. As a Digital Marketing Strategist, Amanda spends each day developing consumer journey focused marketing strategies for clients and continuously optimizing campaigns to reach the highest potential, leveraging her experience in developing multi-channel campaigns via social media, email, online video, streaming ads, paid search, and display.
As Managing Director of OHO, Jason leads a talented team of designers, developers, and strategists to create award-winning digital marketing and strategy work. He's launched numerous websites for clients and offers a deeply insightful perspective into each business and industry with which he consults. Jason's depth of experience in marketing, user research, graphic design, and television advertising make him uniquely qualified to create successful marketing strategies that marry messaging with design, information architecture, and technology.
The Kids Are Right: Utilizing Students in Your College's Social Media and Communications Strategy
The students at your institution know it better than you--it's true. In the wake of COVID, college students have take it upon themselves to share information about their schools online through TikTok and Instagram. There is an opportunity to utilize this, but the balance is fine: you want to uplift their voice within the confines of your marketing language, but you don't want to censor them.
This session will go through the work I have piloted and built upon at Barnard College working with micro-influencers and tech-savvy students to promote the college and showcase student insight that is not attainable through other marketing means.
Grace graduated from Connecticut College with a BA in Dance and Sociology. During her time at the college, she interned in the Communications and Legislation departments at the National Eating Disorders Association (NEDA) and worked in the Connecticut College Office of Admission as a tour guide and senior interviewer. These two experiences ignited her passion for content creation and higher education.
After graduating, she worked at Sarah Lawrence College in Bronxville, New York as an Admissions Counselor and then served as an Assistant Director of Admissions before joining the Barnard Office of Admissions as a Senior Admissions Officer in 2021. Grace oversees the social media content design and distribution for @barnardadmissions and collaborates on written and print communications. Additionally, she oversees a cohort of student ambassadors who work on digital and print media for the Office of Admissions. In July 2021, Grace was appointed to the National Association for College Admission Counseling's Serving Next Generation College Counseling and Admission Professionals Committee.
Trends in Digital Media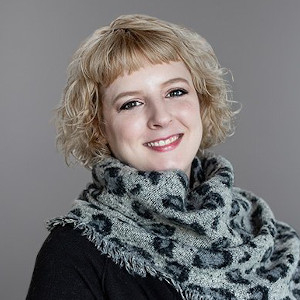 OHO's Senior Digital Marketing Strategist, Noel Fisher, will provide a roundup of the latest tactics and trends schools are using to promote their programs and raise brand awareness.
Noel is an award-winning digital marketing strategist with proven success planning digital paid and organic campaigns for higher education, nonprofit and consumer brands. Noel's design and copywriting background helps her develop creative solutions to business challenges.
Lightning Talks
Unlocking GA4's Hidden Power: 5 Must-Use Features That You May Be Missing Out On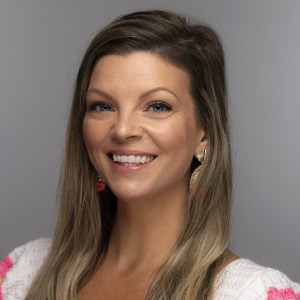 Adrienne is a digital marketing professional with extensive channel, analytics, and training expertise. She has 9+ years building marketing and communication programs across online and offline channels to support organizational growth, and broad marketing experience developing and translating brand strategy into diverse, multi-channel campaigns. Adrienne leads with a creative, yet data-driven approach.
Tip Top Tricks & Trips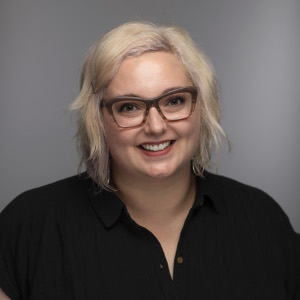 Jordan has worked in digital marketing for 13 years with experience in large, international companies to small, local businesses. In her role as Digital Marketing Manager, she helps clients achieve a digital marketing mix that matches their business goals.
Join Us October 12 at 1:00 pm EDT
Week 3: Predictions
Industry experts weigh in on the future of higher ed marketing.