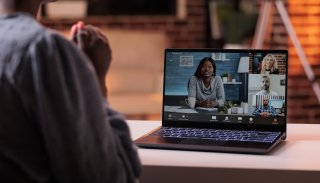 OHO U 2023 Online Conference: Predictions
Thursday, October 19
1:00 pm - 3:30 pm EDT
Google Presents: Shifting Student Priorities Amidst Uncertainty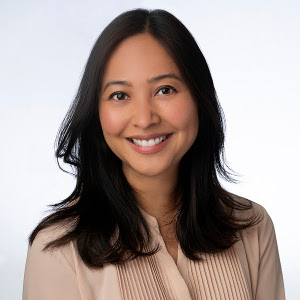 Kathy Nontasak, Senior Partner Lead at Google, will discuss student sentiment in the face of economic uncertainty & how this impacts behavior via three major shifts:
Focus on the consideration stage
Outcomes become top priority
Affordability drives enrollment decisions
The research and content aims to inform marketing prioritization and identify opportunities for long term growth, particularly through brand building, utilization of AI, focused messaging, and measurement.
Kathy will provide insights from Google's latest student research study, which asked specific questions about the impact of the current state of the economy to students. Her team paired this with query trends to see how those trends help paint a more comprehensive picture of students.
Kathy Nontasak is a Marketing Consultant at Google, where she has worked for the past 12 years. She has extensive digital consulting experience in various industries, including CPG, Beauty, Consumer healthcare, and luxury fashion. For the past year, she has been consulting higher ed clients on strategies to drive digital maturity and is currently serving as interim Head of Industry for Education. Kathy is a passionate advocate for education and believes that technology can be a powerful tool for transformation. She is excited to share her insights and expertise with the education marketing community.
The Impact of AI Chatbots on the Prospective Student Journey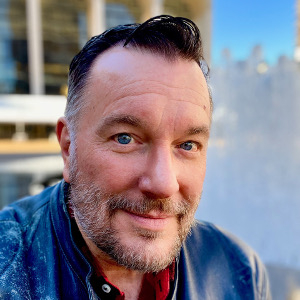 The prospective student journey is a constantly changing landscape, and the rise of generative AI chatbots offers prospective students an exciting new tool to help them determine their higher education path. OHO's Director, UX Research and Strategy, Jim Dalglish will share insights gleaned from surveying more than 500 prospective and current students as well as in-depth focus groups to determine:
How prospective students are using AI
What other tools prospects they are using to guide their college search
If/how higher education marketers can ensure information provided by AI chatbots is accurate and relevant
Jim has always been creative, from his days as a newspaper reporter to his time as a managing director for a regional arts facility. As the Director of UX Research and Strategy at OHO, he uses that creativity as well as his expertise in ethnographic inquiry and user experience research to create websites and applications that meet his client's business goals and make their customers happy. Jim's clients in the higher ed space have included Harvard, Yale, and Columbia, as well as other leading colleges and universities in the US. Clients outside of higher ed include the New York Times, Standard & Poor's, Amtrak, Blue Cross Blue Shield, and others. When he isn't busy consulting for OHO clients, Jim is an award-winning playwright and filmmaker whose plays and films have won awards in New York, Boston, Dublin, and London.
Planning for the Unknown — Marketing Priorities for a Shifting Higher Ed Landscape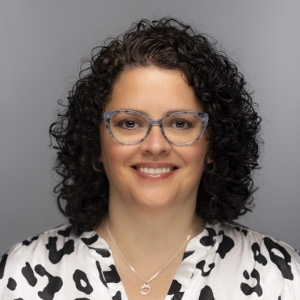 OHO's VP of Account Strategy, Rachel Reuben Senor, leads a panel of higher education marketing leaders to discuss:
Where they are focusing their time and budget in the next five years
What are they excited about? Worried about?
Changes in recruitment strategies
How job responsibilities are changing and evolving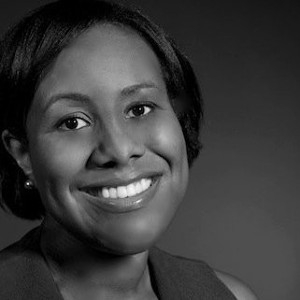 Danielle Ford is Managing Assistant Director for Digital Content Strategy at Kean University. An award-winning marketing strategist with a talent for crafting compelling digital narratives, Danielle creates immersive user journeys, engaging layouts and content, and compelling digital ads at Kean. She currently manages website operations for Kean.edu and brings years of project management, SEO and analytics experience to the role. Danielle is a 2022 Edgie Award winner for Digital Marketing. She is a graduate of Rutgers University. An avid traveler, she enjoys hiking, water sports and volunteering.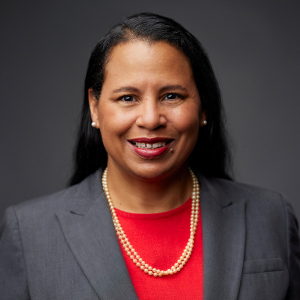 Robin L. Meeks is an accomplished marketing and brand strategist with a proven leadership and team-building track record. As the Chief Marketing Officer at Seattle University, she spearheads a unified brand marketing strategy, fostering a cohesive vision across the university. Robin brings a blend of creativity, strategic thinking, and leadership skills to her work. She has excelled in developing and managing comprehensive marketing strategies that elevate brands and deliver measurable results throughout her career. Her contributions have consistently resulted in notable achievements, including increased applications, improved web traffic, and the successful implementation of cohesive brand guidelines.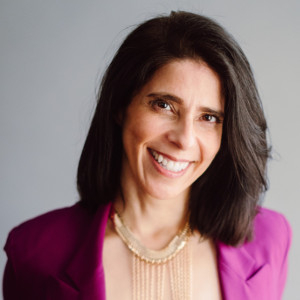 Guisselle Nuñez, is focused on helping organizations and individuals achieve success through enduring marketing and personal branding strategies. Currently she's Associate Vice President, Strategic Marketing Communications for San Francisco State University and serves as the chief marketing officer for the university. Guisselle is featured for her work in personal branding in the book Women in Silicon Valley: The women behind the companies that are shaping the future. She's a community volunteer, award-winning marketing communications leader, speaker, and author of the book Take Charge of your Brand.
Join Us October 19 at 1:00 pm EDT