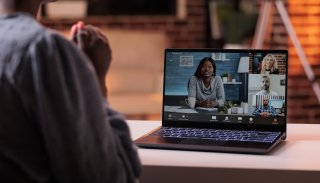 OHO U 2023 Online Conference: Insights
Thursday, October 5
1:00 pm - 3:30 pm EDT
Enrollment Marketing Survey: How Students Research their College Options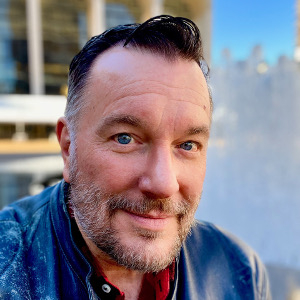 We surveyed more than 500 prospective and current students about their college selection process to better understand the tools they use to research schools and how different marketing channels influence their decision. OHO's Director, UX Research and Strategy Jim Dalglish and Founder and Managing director Jason Smith will share their findings and provide insights on strategies higher education marketers can employ to appeal to the latest generation of prospective students. 
Jim has always been creative, from his days as a newspaper reporter to his time as a managing director for a regional arts facility. As the Director of UX Research and Strategy at OHO, he uses that creativity as well as his expertise in ethnographic inquiry and user experience research to create websites and applications that meet his client's business goals and make their customers happy. Jim's clients in the higher ed space have included Harvard, Yale, and Columbia, as well as other leading colleges and universities in the US. Clients outside of higher ed include the New York Times, Standard & Poor's, Amtrak, Blue Cross Blue Shield, and others. When he isn't busy consulting for OHO clients, Jim is an award-winning playwright and filmmaker whose plays and films have won awards in New York, Boston, Dublin, and London.
As Managing Director of OHO, Jason leads a talented team of designers, developers, and strategists to create award-winning digital marketing and strategy work. He's launched numerous websites for clients and offers a deeply insightful perspective into each business and industry with which he consults. Jason's depth of experience in marketing, user research, graphic design, and television advertising make him uniquely qualified to create successful marketing strategies that marry messaging with design, information architecture, and technology.
Stay Strategic with Data
How effective are your team's marketing and communication programs? How streamlined is your reporting? If asked, could you quickly explain the efficacy of your programs to executive leadership? If your president asked how your campaigns were doing, could you access metrics, the big wins, key learnings and opportunities? Or, are your reports in different places, needing collaboration and data-driven analysis?

Attention spans are limited, time is scarce and we need to do more with less. Through trial and error, we developed a turnkey monthly process that summarizes the big wins, key stats, major takeaways and next steps across our marketing and communications. Our data is concise, action-oriented and shareable - if anyone asks for a quick read on our performance, we have it at our fingertips. By constantly asking the "so what" questions, we have cultivated our analytical skills, and developed an executive summary that can be read and digested by anyone at any time.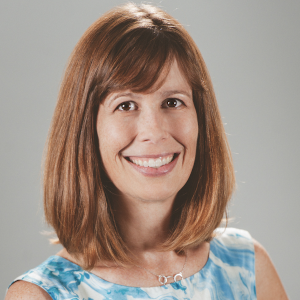 Christie Campbell, Vice President for Marketing and Communications at St. Edward's University, joined the university in 2012 as Associate Vice President for Marketing with nearly twenty years of experience in education, non-profit and technology, a Bachelor of Arts in French and Art History from Vanderbilt University and an MBA from The University of Texas at Austin. Christie oversees marketing, communications and external affairs while serving as a member of the president's leadership team. She has spoken at numerous AMA, CASE, technology and agency conferences about university marketing.
The Student-Centric Advantage: Using Qualitative Insights to Shape Higher Ed Marketing Strategies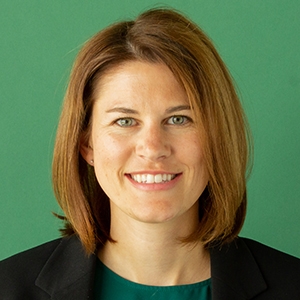 Understanding the college search process from the student perspective and harnessing qualitative data can significantly reshape your marketing strategies. This session delves deep into the student experience during the college search process and emphasizes the pivotal role of qualitative insights in crafting impactful marketing. By the end of this session, you will be equipped with a renewed perspective on the decision-making factors that drive student choices and armed with strategies to acquire and utilize qualitative data effectively.
Allison Turcio, Ed.D., is Assistant Vice President for Enrollment and Marketing at Siena College, a marketing professor, freelance marketing consultant, host of The Application Podcast, and publisher of the Higher Education Marketer's Digest. She is known for her innovative and student-centered approach to college-wide marketing, market research, and enrollment communications efforts. The Siena team and their partners have won numerous awards, including a Best in Show Educational Advertising Award. 
She is a frequent presenter at industry conferences, including American Marketing Association's Symposium for the Marketing of Higher Education, EduWeb and others. Allison was selected for the Albany Business Review 40 Under 40 and Siena College's Excellence in Administration award in 2020. She holds a doctorate degree in higher education leadership from Northeastern University, a master's in communications and bachelor's in English.
Lightning Talks
Optimizations Are a Marathon not a Sprint, Taking an Annual Approach to Campaign Management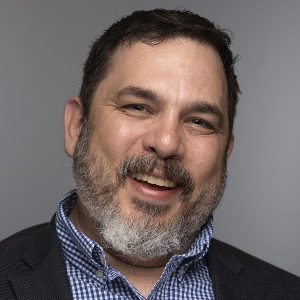 Digital marketing expert with over 15 years of experience including building fulfillment teams within agency, in-house, and publisher environments, who is most comfortable in the weeds executing paid search, social, and other digital media campaigns. In his role as Digital Marketing Manager, Chris is on the front lines trafficking, optimizing, and reporting on our digital marketing efforts as well as developing processes and reports to better serve our clients.
Join Us October 5 at 1:00 pm EDT
Week 2: Trends
See where other colleges and university marketing teams have found success, or fallen flat, in the last year.