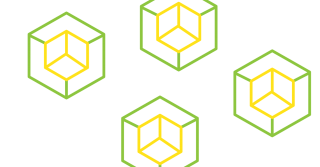 Next Level Marketing: June 1
Sorry you missed this session, but you can still request the recording using the form below!
Take Your Marketing to the Next Level
We've all seen the books about how to succeed in marketing, but the reality is that most of those tried and true methods fail to reflect the reality of the challenge marketers face today. The traditional funnel has collapsed in on itself, people are more distrustful of brands and institutions than ever before, and control of your narrative is no longer yours. So what does the next level of marketing look like, and how do you break through?
Over the last decade, Rob Engelsman has been answering that question. From his start in higher ed to his current role leading strategy at an agency obsessed with cultural relevance, Rob spends most days reinterpreting the right way to tell stories for brands. In this session, Rob will showcase the key tenets of what next level marketing looks like and how you can start taking action to get there today.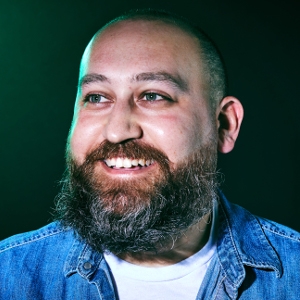 Rob Engelsman is Executive Director, Head of Strategy & Relevance at Annex88. After beginning his career in marketing at Ithaca College, he has spent the last decade at ad agencies helping brands like adidas, Keurig Dr. Pepper, Hyatt, and L'Oreal use social media & storytelling to connect with their audiences in a more powerful way. He is also the creator of the Science of Hype, a model for evaluating the virality of a product or idea.
New Student Onboarding with a Custom Voice Assistant at Hamilton College
This year, the marketing team at Hamilton College launched a conversational voice assistant that allows prospective students to explore Hamilton admissions, academics, campus life, and more. Deployed on Amazon Alexa and Google Assistant, the College's voice application is voiced exclusively by custom recordings of Hamilton students and senior staff members to create an experience as unique and authentic as the institution it represents. It also makes interactive content available to individuals for whom other digital channels can be challenging.
Tim O'Keeffe, Sr. Director of Marketing and Analytics at Hamilton, and a member of the implementation team at Voicify will unpack the strategy, design, and implementation that went into the creation of the Hamilton College voice app.  
Attendees of this session can expect to leave with a deeper understanding of: 
Outcomes, reception, and usage of the Hamilton College voice application.  
The end-to-end process of creating a voice application, including conversational design, creative options, and technology.  
The ease of creating and managing conversational flows and technology stack integration with Voicify.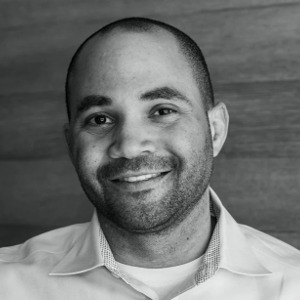 Nick Laidlaw is co-founder and CTO for Voicify. He is part of a rare breed of technical executives who still knows how to work in the trenches while inspiring team members around him. He brings over twenty five years of hands-on development and leadership experience in the marketing and advertising industry. Prior to Voicify, Nick was co-founder and CTO of Agency Oasis, a national digital advertising agency focused on web solutions. He helped to grow the agency over 16 years until it was acquired in 2016.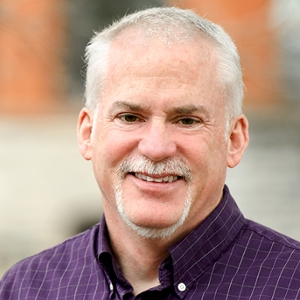 Tim is the senior director of marketing and analytics at Hamilton College. He is responsible for leading the development of the College's social media and digital marketing strategies, and for devising systems to evaluate and report on the effectiveness of Hamilton's website and digital presence.
Tim has been at Hamilton since 2015. He previously worked at Colgate University, having made the leap to academia after more than 15 years as a journalist. His transition to all things digital came at the Indianapolis Star, where he became the newspaper's first online news editor and developed new workflows for the newsroom.
Heroes of Higher Ed Lightning Talks
Research Insights on the Long Homepage: The Good, the Bad, and the Ugly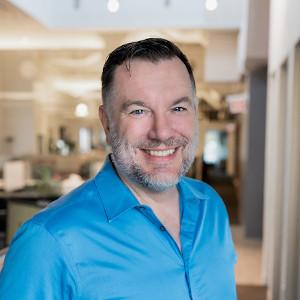 Jim has always been creative, from his days as a newspaper reporter and book editor to his time as a managing director for a regional arts facility. As Director of User Experience Research and Strategy at OHO, he uses that creativity as well as his expertise at ethnographic inquiry, heuristic evaluation, and usability testing to create user experiences that help clients meet and exceed their business goals. In addition to consulting for higher education clients such as Harvard, Yale, Columbia, Jim has experience consulting for Standard & Poor's, Chase, and The New York Times. Outside of OHO, Jim is an award-winning playwright who has produced plays in New York, Boston, Dublin, London, and across the United States.
Customer Journey Maps: The Value of the Intangible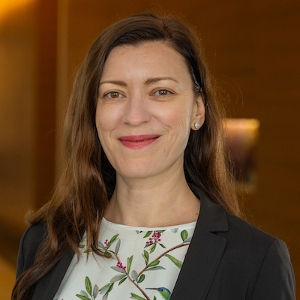 Most people don't set out on a trip without a map, an app, or at least an itinerary. Then why is it often so hard to convey the value of a Customer Journey Map to marketing decision makers? Lack of clear ROI is a popular argument. How do you prove or even measure its contribution? Katerina will share her team's experience in developing this foundational document with OHO, its role in the team's marketing strategy, and suggestions on timing and process to achieve the optimal result.
Katerina leads marketing initiatives at Virginia Tech Center for Leadership in Global Sustainability to support student recruitment into the Center's graduate programs. In this role, she manages a wide and fully distributed network of specialists and agency partners. Katerina brings to higher education marketing over twenty years of experience in advertising and communications for a wide variety of industries.
Request Access to the Recordings
Week 2: Next Level Professional Development
Get insights into navigating the Great Resignation.