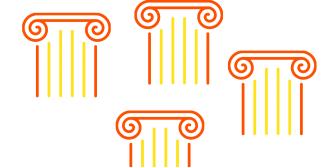 Next Level Professional Development: June 8
Sorry you missed this session, but you can still request the recording using the form below!
15 Things I Wish I Knew Before Becoming a Manager
Hindsight is always 20/20, but why do we have to wait on hindsight. This session is designed to help you take your leadership to the next level. As a first-time manager, Dr. Carrie Phillips faced several struggles when she was elevated into a formal leadership role. And like most, she had some successes...and also some failures. In this session, she'll candidly share managing mistakes she made, offer some lessons she learned the hard way, and provide practical takeaways to support your management journey. Whether you're managing a team for the first time, a long-time manager, or are considering leading a team in the future — this session focuses on helping you collaborate with a team to achieve results.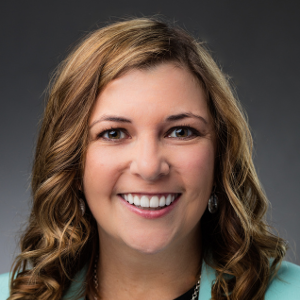 Dr. Carrie Phillips is the Chief Communications & Marketing Officer at UA Little Rock where she is charged with telling the university's incredible story. She considers herself part creative and part analyst but fully curious to solve challenges in higher education. She successfully defended her dissertation from Texas Tech University where she studied how regional public universities are using marketing efforts to mitigate the enrollment cliff. Prior to joining UA Little Rock, she worked 14 years at Arkansas Tech University where she led a brand study, the first comprehensive brand campaign, and oversaw collateral development for the current capital campaign. Carrie is a member of the American Marketing Association and holds the Professional Certified Marketer credential. She is also a member of the District IV Cabinet for CASE and UCDA. She frequently presents at CASE and UCDA. Finally, she is a puppy mom to Eleanor Belle — a 10-pound Maltipoo.
Navigating the Great Resignation
The higher education workforce is seeing unprecedented levels of staff departures in 2022, much of it the result of two years of pandemic disruption and broader workforce trends. Whether you're contemplating a career move outside of higher ed or navigating restructuring or unexpected promotions as your colleagues leave, our panel has been through both. We will talk about transitions, advocating for yourself and the resources you need, and how to identify and seize opportunities.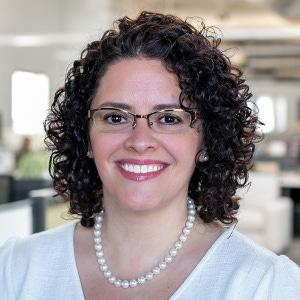 Rachel Reuben Senor has over 25 years of marketing and leadership experience in higher education from her roles at SUNY New Paltz, Ithaca College, Colgate University, California College of the Arts, and consulting. She owned her own business as a senior marketing leadership consultant to higher education. In this capacity, she served as interim vice president for marketing and worked alongside CMOs and college Presidents to help them with their marketing operations. Rachel is a well-respected speaker and commentator within higher education. As Vice President, Account Strategy at OHO, Rachel brings new perspectives to our clients on long-term strategy, organizational design, and enrollment marketing. She leads our OHO U webinar series and conferences and consults with clients on organizational and operational assessments of their marketing and communication departments.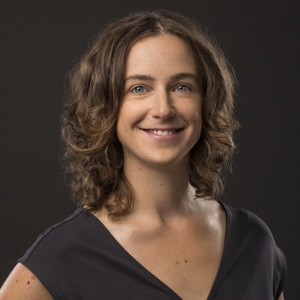 A storyteller at heart, Elisabeth has devoted most of her career to improving communications in education. Before joining OHO, she directed web content and social media for the University of Pennsylvania's Graduate School of Education. She's also a documentary filmmaker who has directed three feature films, wrote her graduate thesis on the relationship between mass media coverage of education and policy implementation, and worked as a multimedia specialist at the Nebraska Department of Education. At OHO, she is a content strategist who loves solving puzzles, working with clients to find clear and effective ways of organizing and communicating information.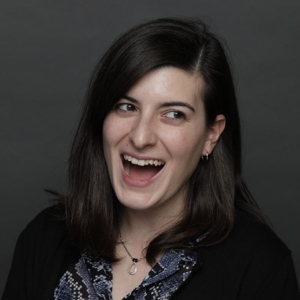 Alex started her career as an undergraduate admissions counselor before moving into editorial and then project management roles on university marketing teams. She hopes to use that firsthand experience to help all her internal colleagues and external clients at OHO thrive. Outside of work, Alex enjoys traveling, reading mystery novels (particularly those with a British Victorian bent), going to Broadway shows, and playing with her dog.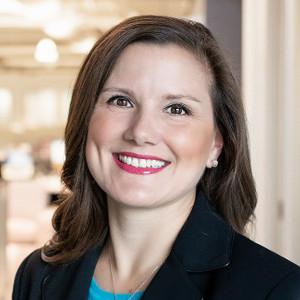 Kara has worked as a television journalist, web producer in higher ed and now a digital account manager — not a path she ever saw herself taking, but one she's enjoyed because throughout she has been working with people and helping to share their stories. Having worked in higher education she knows what many of her clients are facing and is here to support you!
Heroes of Higher Ed Lightning Talks
Justify Your ROI
How a simple slide deck helps us share results, make data-driven decisions, and turn internal stakeholders into marketing evangelists.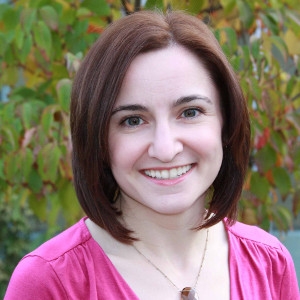 Terri is the Director of Brand Advancement and Content Strategy at Hebrew SeniorLife, where she leads a team focused on creating, sharing, and optimizing engaging content in support of Hebrew SeniorLife's business, marketing, and philanthropy goals. She has 20 years experience in nonprofit marketing, communications, and branding in health care and agency settings. 
Request Access to the Recordings
Week 3: Next Level Websites
Learn how to keep your website content fresh in between redesigns.