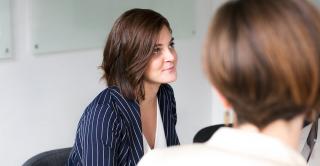 Understanding Website User Research Approaches
Even on a limited budget, marketers can conduct user testing and user research that will make their website better.
There are plenty of excuses for not conducting user research. Maybe you did some research three years ago that you rely on when making decisions, or perhaps it's just not in the budget or project timeline. Or it could be that you think you already know your users. But the thing is, do you know how they act?
It's one thing to have identified segments and personas, but understanding how they interact with your website is another. It's information you need to have to create a successful user experience that drives your website visitors to take the action you want them to.
The customer journey of the higher education prospect is changing. The way your prospects interact with your website and other digital properties isn't the same as the way their predecessors did. They're looking for specific information on your site and expect to see it presented in a specific way. And without doing user testing, there's no way for you to thoroughly understand your site visitors and give them what they want out of the user experience.
Once you understand the types of research, testing, and methodologies involved in user testing, even on a limited budget, you'll be able to conduct user research that will make your site better for all of your users.
Understanding Types of Research
Each type of research serves a distinct purpose, digging in to find answers to specific and key questions. It's common to see certain functional areas or departments own a type of research and carry it out on a certain frequency.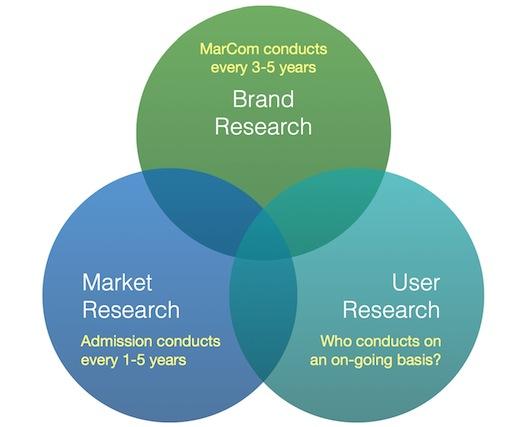 Brand Research – Perceptions
What do people associate with our school?

How do different audiences perceive us?

Which words come to mind?
Market Research – Opportunities
How many prospective students are in our target region?

Which industries need to have more training for employees?

Who is our competition?
User Research – Motivations
What motivates users to take action?

What is the customer journey?

How is the brand coming across?
Learning From Your Audience
There are various ways to conduct user research that connects you with your target audience, uncovers their wants, needs, and preferences, and allows you to collect information and data that you would otherwise not be able to.
Focus Groups
Excellent for gathering high-level reactions, focus groups will help you understand the preferences and attitudes of your target audience. While they don't typically cover as much ground as a user test, they do give you gut reactions to designs or messaging that you can use to refine your site's look and content. If you're going to run a focus group, use these tips to do it right:
Identify 6-12 people who align with your persona/target market and have them complete a pre-survey

Provide tent cards they can use as nameplates

At the start of the session, introduce yourself, the purpose of the focus group, and how long it will take

Focus on facilitating the conversation, not note taking

Record the session for textual analysis

Use pre-survey as information for starting questions

Ask open-ended questions

Use strategies that make people vote or require an answer from everyone to make sure everyone participates

Stay neutral but engaged
1-on-1 User Research
Best for gathering reactions and behavioral and contextual research, 1-on-1 user research provides a higher degree of relevance than other research methodologies as subjects have the opportunity to test actual pathways and interfaces. Researchers can use this information to understand site usability and UI patterns while learning about user motivation and process, as well as the user's thoughts about design and brand.
Usability Testing
Usability is a quality attribute that assesses how easy interfaces are for users to navigate and interact with. There are five aspects to usability:
Learnability: How easy is it for users to accomplish basic tasks the first time they encounter the design?

Efficiency: Once users have learned the design, how quickly can they perform tasks?

Memorability: When users return to the design after a period of not using it, how easily can they reestablish proficiency?

Errors: How many errors do users make, how severe are these errors, and how easily can they recover from the errors?

Satisfaction: How pleasant is it to use the design?
When it comes to usability testing, you might think the more testing subjects the better, which can be expensive. But the truth is you really need only test a handful of users to determine where your usability problems are.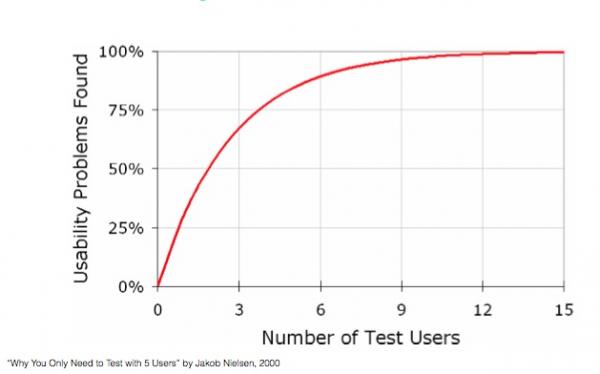 Finding Users to Test
Once you've figured out the flavor of testing you'll be serving up, you need to recruit users who will participate in your testing. It's actually easier than you might think.
If you have an email database, you have plenty of potential testing subjects - from prospective and current students to alumni. Get started by sending an email with a screener survey to find the right demographics and persona.
Sometimes it's not so easy as having a database full of emails, that's where recruitment services and social media advertising come into play. Services like UserTesting.com and Survey Monkey offer inexpensive options. Facebook and other social media platforms can also be effective in recruiting testing subjects.
To Compensate or Not to Compensate?
That is the question! For online surveys, consider offering to make a small donation to a charity for a user's participation. For one-hour in-person interviews, think about offering a gift card to the participant as a thank you for their time and insights.
Structuring Your Testing
One of the most important things to remember when it comes to interacting with your testing subjects is to act as an observer and let them think aloud. Listen to what they are saying, watch what they are doing, and above all, don't give help. By just observing their comments, interactions, and processes, you'll gain awareness into how users regard and react to your site.
There are a number of diagnostic tools you can employ in your user research. From surveys and card sorting to leaf and AB testing, determine which methodology you'd like to incorporate to get the most useful information from your subjects.
Why It's Worth It
While user testing can feel like a big undertaking, it provides valuable insights that can ultimately have a big payoff when it comes to a great user experience and conversion rate.
As you're going through the process, keep in mind these five benefits of user testing:
You're making your website better.

You're learning more about your users and your audience.

You're learning about your misconceptions and biases.

You'll be able to back up your decisions with data.

By focusing on what you know the user's needs and wants to be, you'll break through politics.
Now that you have the tools you need, start creating your user testing plan and get your site in tip-top shape.