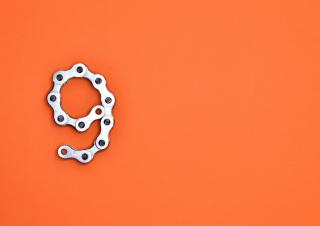 9 Higher Ed Digital Marketing Objectives for 2020
Here are the higher ed digital marketing priorities for leaders in higher ed digital marketing and CMOs this year.
As we dive into a new year, we recognize that higher ed marketers face huge challenges as well as huge opportunities to expand the reach of their brands and drive enrollment. But the wisest marketers know how to prioritize, influence, and advocate for marketing, based on where they see the opportunity to create the most value for their universities.
As we plan for 2020, here are the digital marketing priorities for leaders in higher education digital marketing and CMOs this year.
1. Mastering Voice Search
"Hey Alexa", "Siri", "Google"… no other phrases have been integrated into our natural, everyday language so quickly. According to eMarketer, the number of US smart speaker users will rise at a compound annual growth rate (CAGR) of 47.9% between 2016 and 2020, from 16.0 million to 76.5 million.
Voice search will continue to become a critical part of universities' SEO strategies, as schools master the investigation of phrases users are asking through search and structure content on their websites to answer these questions.
JP Rains, Director, Digital Strategy at Laurentian University, shares:
Looking at our priorities for this year, our team is thinking about one of the most common presents from the holiday season: voice search devices. These devices are fueling the growth of voice search and we need to make sure our website is ready. In a world where answers are no longer presented as a list of results but as a single result, we want to be the source of that single result. We're focused on adding more search-friendly data schema to our web pages and have been testing new templates to bake this into our existing content.

We're thinking about the person traveling in their car who asks Google when our open house is taking place. We want them to be able to sign up using only voice commands. It needs to be part of our thought process. As Universities are a place where the world looks for answers, we need to be the ones to provide them, both in research journals and in screenless search.
Bonus: here's a great tool from Google to help you test your structured data.
2. Improving Conversion
Improving conversion isn't just an annual goal, it should be a life-long priority for marketers. According to Hubspot's State of Inbound 2018, 69% of marketers' top priority is to convert contacts/leads into customers (i.e. improve conversion). With access to marketing technology that helps us learn faster, optimize, and convert, we must maximize the data we have available to us to improve the conversion experience and increase leads.
Seth Odell, Vice Chancellor, Marketing with National University System, shares:
We're leveraging tools like Optimizely, as well as a portfolio of new ad assets, to scale multivariate testing across all levels of our digital presence, with the aim to dramatically increase volume while simultaneously decreasing cost.
While we're deeply excited about what's coming in the world of digital marketing, what's trending won't necessarily impact how our business is trending today. That's why we're doubling down on our efforts to increase the value driven from our existing investment.
3. Going Beyond the Basics of Your Higher Ed CRM
Colleges and universities are finally understanding the value that CRMs provide to the business. In 2020, we'll see stronger partnerships between marketing and enrollment/recruitment centered around CRM technology to provide insight into their prospects' journeys.
As marketers, we need to identify what data sources we have access to that can provide further insight into who our prospects are. How can we integrate marketing technologies (like email marketing automation) to see all touchpoints of our prospects and their engagement with these touchpoints?
In 2020, higher ed will be pushing the boundaries of CRM technology to better understand (and ultimately, predict) the path between outreach and matriculation.
4. Leveraging Data for Personalization
Implementing web personalization is still in its infancy — not only in higher education, but for most marketers. 52% of companies worldwide use web personalization, up from 45% in 2016, according to eMarketer. But, according to the Salesforce State of Marketing report, only 30% of marketers use customer data to create more relevant experiences:
29% deliver the right message, on the right channel, at the right time
28% create a shared, single view of customers across business units
​28% of marketers create personalized omni-channel customer experiences
We predict that 2020 will bring a new wave of investment in personalization as a marketing technology that builds the ultimate data integration across channels. The goal is to create a holistic view into the customer's unique journeys and interactions with your brand, as well as the opportunity to create campaigns that actually drive conversions.
Luci Geraci, Executive Director, Web & Digital Marketing at CIEE (Council on International Educational Exchange), shares:
We recently implemented a machine learning platform and personalization on our website. We have been able to successfully integrate one-to-one marketing into our digital campaigns, segment our audiences for multiple business lines, and apply targeted messaging to drive traffic, serve personalized content and increase lead generation. Our strategies for 2020 will include understanding the interests and behaviors of our visitors, and using that data to create personalized dynamic email nurture content. There is a lot of data out there, the key is to learn how to leverage that data to provide the best experience for your prospective audience.
5. Revenue-Driving Digital Marketing for Higher Ed
Communicate the value of digital marketing for the bottom line of the university business. 42% of marketers say their top marketing priority is proving the ROI of marketing activities, but 31% say that engaging multiple decision makers at a company in the buying process is more difficult to do in sales compared to 2-3 years ago.
Bill Campbell, Vice President of Marketing & Communications at Chatham University, shares:
Marketers today have an ever-expanding number of digital marketing tools providing countless metrics to manage and make sense of. However, at the end of the day, we cannot be distracted from the metric that matters most — if and how digital marketing is driving revenue. Clicks, engagement and automation mean nothing if they are not aligned with the revenue needs and goals of the institution. Aligning all of our efforts with their contribution to these goals is our top priority for 2020.
6. Reaching the Next Generation of Prospects
In 2020, we're planning for the new decade. Our prospects are evolving, and we are challenged to prioritize digital channels across multiple generations of audiences. Where can we reach the next generation of prospects? Are we prepared and resourced to support any new marketing technology?
Dan Day, Assistant Vice President for Communications at Princeton University, shares:
We're always trying to stay ahead of the curve — or at least keep pace — with the shifting social media choices our key audiences value and use. For example, in reaching prospective undergraduate students today, we look mainly to Instagram and still rely a bit on Snapchat. But what about the tweens and early teens who will be applying to colleges and universities in the next two to four years? Where will we find them, and what types of messaging will resonate with them? Drawing from what research we can find, we're forming a small group of campus communicators to start thinking ahead on how we'll connect with potential members of the Classes of 2025 and beyond.
Katie Stripling, Executive Director of University Marketing and Communication at Samford University, shares a similar priority:
One specific area of focus for us at Samford is social. In recent years we have placed significant emphasis on strengthening our social presence on Instagram, Facebook and Twitter and using these channels more intentionally. We've seen success with these and will continue to be strategic in our efforts; however, in 2020 we will be shifting our focus slightly. As we continue to grow our graduate programs, we will be placing a renewed emphasis on LinkedIn as a tool to not only engage with our alumni, but also a means for reaching potential graduate students.
7. Data and Privacy Transparency in Higher Ed Digital Marketing
The last few years were big for increased awareness of data accuracy and privacy in digital marketing, from GDPR going into effect to Facebook facing scrutiny in the public arena. Fifty-one percent of marketing teams say they're more mindful about balancing personalization and privacy than they were several years ago, according to Salesforce.
Bill Campbell, Vice President of Marketing & Communications at Chatham University, shares:
Last year ended with increasing concerns about data privacy, ad fraud, and the accuracy of digital advertising metrics being reported by Facebook, Google, and others. This year, digital marketers need to hold these platforms to higher standards of transparency, ask hard questions about the results being generated, and shift resources from throwing dollars at leads to building a transparent, authentic, and student-centric digital experience from the website to the campus visit.
8. Using Analytics to Inform Digital Storytelling
Web analytics is only effective if you review the data regularly to monitor performance, identify trends, notice red flags, and use the data to make decisions. In 2020, we will see universities investing resources into evaluating website performance against marketing and business objectives. Using data to understand the effectiveness of content — what is helpful, what is popular, what content has low usage or value — analyzing user patterns and trends over time and evaluating cross-platform data (social, email) to gain a holistic sense of user behavior and engagement based on sources of traffic.
Lynne Mello, Associate Vice President Marketing at Roger Williams University, shares:
One of our top priorities this year is taking our digital content to the next level based on what we are seeing in our web performance analytics. If we know that majors & minors are consistently the top visited pages, are we leveraging the depth of our programs and explaining our unique approach to the best of our ability? Are we intentionally helping guide visitors to deeper information on related programs and student outcomes? Once we make these content updates we plan to track key metrics in web analytics to see if the updates drive more engagement.
Another priority for our team is to establish regular share-outs of web performance information that is easily understood and highly visual in format. Keeping our campus partners in touch with our website traffic and performance helps remind everyone that our websites are one of our most important marketing and branding tools.
9. Defining a Realistic Marketing Mix
The number of digital channels to support — paid, earned, and owned media opportunities — already stretches marketers thin. With marketers being asked to do more with less (and keep budgets efficient), this year will challenge marketers to be realistic and mindful about the full portfolio of marketing initiatives — with a new concerted effort to invest for the long-term. It's not just about an always-on digital advertising strategy. Instead, it's being thoughtful and asking important questions, like "how should digital advertising support program launches?" "How can we invest in long-term efforts to decrease advertising over time?" And "how can we ensure that all of our efforts are consistent, integrated, measurable, and aligned with our most important objectives?"
Katie Stripling, Executive Director of University Marketing and Communication at Samford University, shares:
Digital marketing will play a bigger role than ever before in our marketing mix this year. At the core of everything we do is a commitment to ensuring a seamless and consistent experience as prospective students engage with Samford through our website, social media channels, email comm flows, and even traditional print.
Updated February 10, 2020