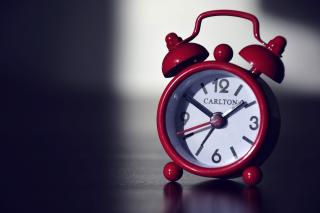 Explained in 60 Seconds: Customer Journey Mapping
Customer journey mapping is essential to today's brand of digital marketing, but what is it exactly? Find out in just 60 seconds.
If you've been a marketer long enough, you've noticed massive changes in the industry over time. Digital has had a profound impact on how marketers reach people, opening up huge opportunities to communicate on a more personal level. But to connect with your prospects and customers successfully, you have to understand who they are, what they're looking for at various points of their relationship with you, and how to talk to them at each of those times.
Creating a customer journey map is the first step marketers can take toward creating campaigns that are truly focused on the customer. By mapping the customer experience at every touch point, marketers can design messaging and outreach that deepen the relationship and establish meaningful communication. 
Customer journey mapping allows marketers to create a foundation for other marketing tactics that have become an integral part of the marketing mix in the last few years. It is an essential building block to implement technologies like website personalization and marketing automation campaigns. 
The starting point for building a customer journey map is research. Marketers often face internal challenges when research is mentioned. Either it will be viewed as out of budget or as a time waste, or some existing data will be offered up for use that is usually outdated, and therefore not accurate. However, research is one of the single most high-impact investments a business can make when it comes to defining and understanding their audience.
There are two flavors of research - analytical and anecdotal. Each tells its own unique story and both are necessary components for accurate customer journey mapping. Once you've collected and analyzed your research, you're ready to begin diagramming your customer's journey.
UX Mastery highlights these five must haves that should be included in your customer journey map:
Personas

Timeline  

Emotion  

Touchpoints  

Channels  
However, there are other frameworks you'll want to consider that take a different approach. For instance, using a framework that constructs your research to focus on uncovering specific information such as the customer's actions, motivations, questions, and barriers, may make more sense for your business. 
Either way, you'll get to the desired result of a clear outline of the pathway your customer takes throughout their relationship with your business, allowing you to craft marketing campaigns that will hit all the right notes and, more importantly, have a positive impact on your bottom line.