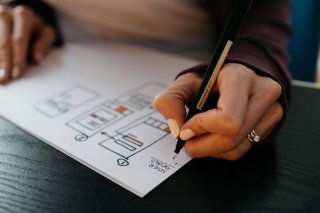 Selecting the Best CMS For a Higher Education Website
Choosing a CMS for your higher education website can be a daunting and confusing process with conflicting advice on what features are most important. To help navigate this decision, we've outlined some of the most key considerations and top software solutions for a successful higher education website relaunch. 
Your college or university website is your most important marketing tool. It is also ever-evolving, requiring consistent governance and maintenance to keep up with your institution's evolving strategic vision and goals. Maintaining your website to meet the emerging needs of your institution and changing expectations of users is an ongoing process which can be helped (or hindered) by your content management system. 
Content management systems are the backbones of websites. CMS software provides easy access for users to manage, create, or update website content without needing specialized technical knowledge or programming skill sets. 
What Features Do You Want in a Higher Education CMS? 
We've built over 160 education websites on a variety of CMS platforms. These days, the core functionality of CMS platforms is fairly standardized:
User-friendly editing interfaces that permits users from cross-functional teams to easily make content, creative, and structural changes that affect the front end of the user experience.
Browser-based editing experiences
A templating system that allows for component-driven design
Tagging and taxonomy
Visual/WYSIWYG editor
Drag-and-drop editing
A menu system
Support for responsive design
This core "page building" and "page editing" functionality — while each CMS has nuances — is very similar.
But not all content management systems are built the same. While they all serve the general purpose of hosting your website and making it easy for non-technical users to create, edit, and publish content — cost, flexibility, and scalability will vary based on the solution. When evaluating CMS solutions, there are certain standard features that you'll want to look at to support the needs of your website and content strategy.
These may include: 
Built-in SEO tools
Accessibility check 
Workflows for editorial review and publishing controls 
Multi-site functionality
Personalization 
Redirects 
Multichannel scalability
Flexible and expansive component library 
Easy administration
Advanced security 
Tiered permissions 
Role-based administration
Social media integrations
Multi-language content creation
We often hear that one CMS is easier to edit with than another. In our experience, this "ease" of use has more to do with the implementation of the CMS. Today's CMS platforms are flexible, but can be set-up in a way that is easier for developers or admins than for individual editors. This is why, regardless of the platform you select, it is important that you work with an agency that considers the needs of your content editors and weighs how to maintain the site. 
What Are the Best Higher Education CMS Platforms?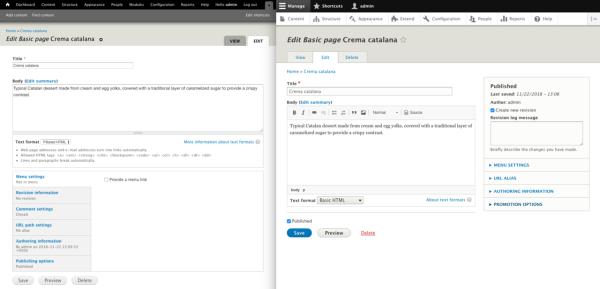 Drupal is one of the most popular and well-known content management systems. Used by 71% of the top 100 universities, Drupal has a large authority in the higher education space because of the flexibility and scalability that it provides for high education websites. This type of flexibility and multi-site functionality is necessary for effectively and efficiently creating and managing various types of content intended to meet the user needs and requirements of the various audience profiles that visit higher ed websites. 
Drupal's tiered permissions, publishing workflows, robust content templates, built-in accessibility and SEO tools, and taxonomy makes it an ideal solution for larger institutions that have a great amount of page types and large number of content contributors and administrators. Drupal can support heavier traffic and is generally more compatible for websites that have more complex functionalities and robust technical needs. CMS solutions that support the various page types, subdomains, and microsites, while offering centralized management is essential for higher education websites. 
As a more advanced CMS option, Drupal offers plenty of features including on-site personalization, CRM integration, accessibility checks, advanced security, and traffic scaling and built-in performance features. 
Notably, Drupal is open-source, meaning that the core product is supported by a community of developers who continually improve the product. Such systems are highly flexible and extensible — and being open source, these platforms are "free," with the cost coming from the development time required to build out the platform and customize it to your needs. That community of developers also creates and maintains modules to address specific needs, ranging from SEO to publishing workflow to single sign-on. By using well-supported modules from the community, you benefit from continuous enhancements. Often, in-house developers may contribute code back to the community, which is professionally rewarding.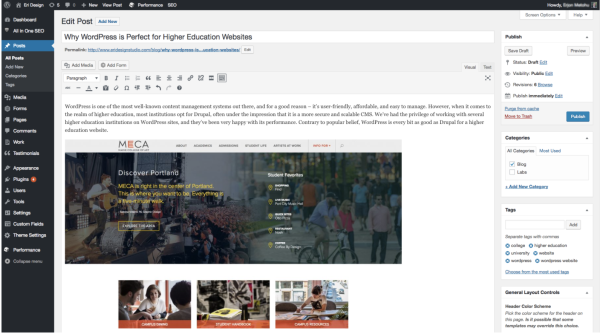 WordPress is a popular open source CMS well known for being a user-friendly, easy to learn, and affordable solution. For higher education institutions, where content editors and publishers likely work on cross-functional teams with varying levels of technical expertise, the intuitive interface cuts out friction that can slow down necessary content updates and help streamline website communications processes. 
As an open source option, WordPress is a more affordable CMS solution that can work well for smaller higher education institutions that have stricter budgets. In addition to cost flexibility, WordPress offers extensive features and plug-in opportunities that provide higher education institutions flexibility in the structure of their website. With multi-site functionality, WordPress can host multiple subdomains and microsites that are often vital to higher education websites for managing content for departments, programs, and schools in a logical and user-friendly structure.
With tiered permissions and assigned roles, administrators can maintain detailed control over the publishing permissions at the user-level, and on certain pages or specific areas of the site. Convenient publishing tools such as content workflows, post scheduling, and page drafts, makes WordPress's usability and user management ideal for cross-functional teams that will be consistently creating and editing content.
WordPress is a flexible solution that easily updates compared to other CMS solutions. With over 55,000 plug-ins, you can personalize what functionalities WordPress provides to support your unique website needs.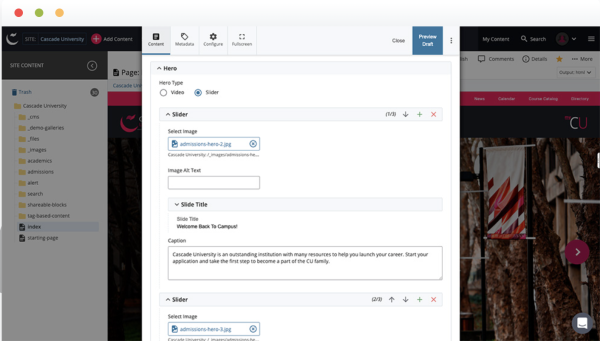 Cascade CMS, a Hannon Hill content management solution, is a proprietary CMS frequently used in higher education. It includes built in marketing tools and a personalization engine. Designed for higher education, Cascade offers various time-saving features that make it an ideal solution for smaller web and marketing teams to manage content creation, updating, and publishing. 
Cascade offers simple WYSIWYG editors, built-in accessibility checks, advanced code editors, unlimited version control, and robust permissions to customize content templates. Cascade offers an editing preview that allows users to view how content edits look directly on the page as they make them. In addition, Cascade provides Clive for personalization of content.
Cascade and other proprietary CMS solutions are wholly owned by private companies, and you must pay ongoing licensing fees to use their products. These vendors may provide ongoing support, as well.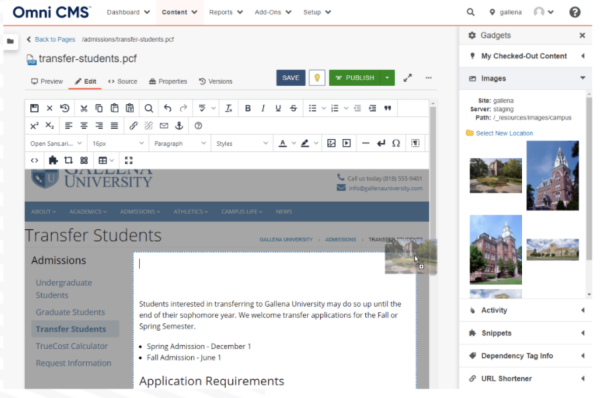 Omni CMS, formerly known as OU Campus, a solution from Modern Campus, is a closed source CMS that is specifically designed for higher education websites. Omni Campus provides web governance, accessibility, and intuitive WYSIWYG page editors that make updating pages simple for cross-functional teams without formal technical training.
Omni CMS offers personalization capabilities to personalize users website experience to increase on-site engagement metrics and drive conversions. Designed specifically for higher ed, there are a number of modules available in Omni CMS including course catalogs, faculty directory, emergency alerts, campus maps and virtual tours, and calendar modules. These modules make it more manageable for smaller website and marketing teams to create page types that serve different purposes and have different intended functionalities. 
In our experience, most original site building and CMS configurations are handled exclusively by Modern Campus. In other words, you won't find an agency that builds on Omni CMS. Instead, agencies develop the front-end HTML and hand-off to the Omni CMS team. Finally, most Omni CMS users appreciate the on-going platform customer support.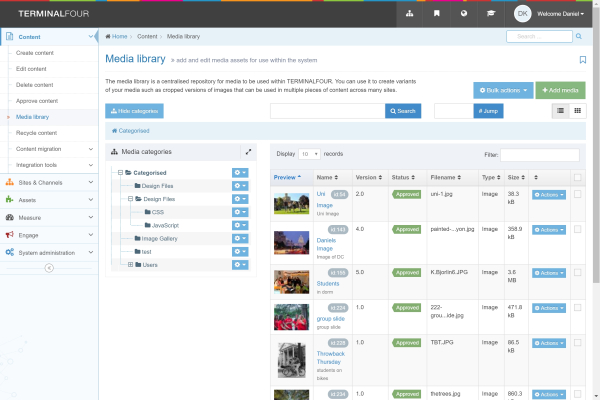 Terminalfour is another CMS designed specifically for higher education that is employed by more than 230 colleges and universities. With Terminalfour, users can manage multiple sites from a single platform, streamlining the content management process and making it easier to maintain brand consistency across all sites.
Similar to others on the list, Termainalfour includes built-in personalization and optimization tools that enable colleges and universities to deliver targeted content to specific audiences and optimize content for better engagement and conversion rates.
Terminalfour also offers a marketing automation tool that provides detailed insights on visitor behavior and supports email, text message, and chat communications. The tool also provides a user-friendly WYSIWYG for creating email templates and landing pages.
Other Higher Education CMS Platforms
Occasionally, we have seen other CMS options implemented in higher education. Sitecore and Adobe Experience Manager (AEM) are a robust, enterprise level solutions — for most schools the licensing costs and on-going development costs are prohibitive. Older open-source platforms — such as Joomla — have been eclipsed by Drupal and WordPress. Platforms such as Kentico and EpiServer are also very rare CMS choices in higher education.
Choose and Configure Your CMS to last for the Next Decade
In the past, CMS functionality and core components were limited, and each redesign required a rebuild of the website. Today, CMS platforms can last years — if they are properly configured and the site is aligned to the user needs. 
As you invest in a CMS solution, be sure you are building out your institution's long-term CMS roadmap so you are clear-eyed about what changes or investments may be required in the future.