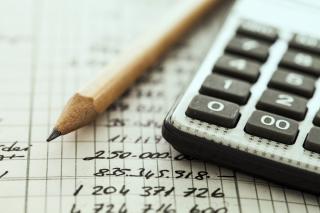 Budgeting for Your Higher Education Website Redesign
We've thought long and hard about the best way to answer the question, "how much does a higher ed website redesign cost?" Our budget survey questionnaire walks you through the redesign process step by step to provide you with a realistic budget based on data we've compiled from dozens of higher ed website redesigns.  
A higher ed website redesign project generally begins with what seems like a simple question.
"How much is this going to cost?"
The most common answer is as frustrating as it is vague.
"Well, that depends."
We've thought a lot about the best way to provide prospective clients with an answer they can actually work with, and we've developed an online questionnaire to help you understand how different requirements can affect the bottom line. If you are ready to get started — and you have ten minutes to spare — our survey will provide you with a realistic budget estimate based on data we've compiled from dozens of higher ed redesign projects. Not a guess, not a ballpark figure between $5,000 and $1,000,000. An actual budget based on the individual needs of your institution.
Depends on What?
A full website redesign for a college or university from discovery through content management system build out takes between 3,000 to 6,000 hours.
That may seem like a lot, but these are the total hours for a website redesign project — everything from wireframing and data migration to writing new homepage copy. But every project is different, and those hours are spread out between your internal team as well as the outside agency you partner with.
For example, you might engage an interactive agency to help with the initial strategy, design, and content direction. And then hand it off to your internal team to execute and implement the vision. With this approach, you're looking at a budget that is only 20-25% of the total hours. Alternatively, the agency you partner with could take on as much as 100% of the total hours.  And that's the primary reason why the most common answer is, "it depends."
What you'll need to decide is how many of those hours your internal team will take on and how many hours you'll want an outside agency to invest.
Divide and Conquer
I'm going to walk you through a few ways to divide up the work of a full website redesign and detail ways that we as an agency are typically engaged to help colleges and universities with their website redesign.
For those of you still with me, here are four ways colleges and universities are casting web projects.
Discovery, Research, and Strategy – This project includes a mix of stakeholder interviews, audits of current web and digital assets, analytics review, and customer interviews. This type of engagement provides an excellent foundation for a website redesign project, and the engagement helps to build consensus and to evolve the thinking of a school about how digital can impact recruitment. A project like this is typically a precursor to a full redesign project, and it can be used to help set the budget for the full effort.

Discovery through HTML/CSS Templates – Here, the agency conducts discovery as outlined above, sets the strategy, produces documents for web governance and management, and designs wireframe prototypes and visual designs. Once the design is approved, the Photoshop files are turned into responsive HTML/CSS flats that will be integrated into the CMS by the CMS vendor or internal development resources.

Full engagement from discovery through CMS build – In this case, the agency takes the process one step further and handles everything from the project above and adds a full specification process, CMS build and integration.

Outsource it all - In rare cases, the agency handles the entire digital experience for schools – from research to concept to execution. The client plays an advisory and managerial role and does not produce any deliverables. For a complete college or university, these projects require investments of up to 10,000 total hours.
Variables that Impact Your Website Budget
The four project types offer the broad scope for major phases of a website redesign project. The size of these projects can vary if it is a single program – like an MBA – or a full college or university website redesign.
Content writing – a big swing factor, as the requirements vary from client to client

Governance plan – defining the guidelines for maintaining the site

Content migration – how will content be moved over

Content population – cropping images, adding new copy to support the new design

Dynamic content – how simple or complex is the CMS implementation?

CMS Training – a plan to educate and onboard all of your users

Photography/video - new multimedia content is often required to support the new design
A website redesign has lots of moving parts and there are lots of ways to divide and maximize your budget. Armed with the above knowledge, you're ready to try out some scenarios that will you get you a budget range.