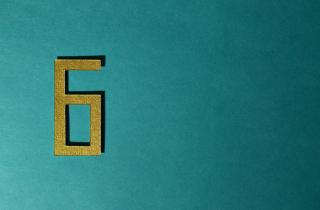 6 Strategies to Increase Graduate Student Enrollment
In a recent Brain Trust discussion we reviewed a variety of strategies schools are employing to help increase graduate student enrollment during the COVID-19 health crisis. We had two special guests join us – Seth Odell, Vice Chancellor of Marketing at National University System and Chris Wszalek, Executive Director of Graduate Admissions and Student Recruitment at the Martin J. Whitman School of Management at Syracuse University. 
1. Reduce Friction in the Funnel 
"Anytime you reduce friction, you increase yield," Seth shared. Removing key friction points like standardized testing can increase applications, but then colleges have to weigh the importance of the shape of their class – from a selectivity and previous performance perspective.
Even before the COVID-19 crisis, many schools had started to loosen their admission requirements to attract more applicants. For example, all 10 of the top 10 MBA programs have become dramatically less selective over the past few years – their acceptance rate is increasing while their total volume of applications is decreasing. With some graduate programs now waiving GMAT and GRE exams entirely, other schools will likely need to follow suit in order to remain competitive.
Rochester Institute of Technology and Syracuse University are just two of many schools looking for additional ways to entice students into their graduate programs. In RIT's Master Plan for 2020 Grads they offer a 1-step application, decisions rendered within a week, and up to 55% tuition assistance. Syracuse University launched its 2020 Forever Orange Scholarship Program, which will cover half of the tuition for current seniors who enroll full-time in a graduate degree or certificate program at Syracuse. 
Additional methods to reduce friction include promoting flexible options, such as: 
Multiple start dates

Deferment dates

Start online now, move to in-person later

Approve additional English proficiency exams such as the Duolingo English test. 
2. Content Marketing
Content marketing builds brand awareness, increases organic site traffic, and will likely yield substantial return in terms of improving keyword rankings, generating more qualified traffic, and – ultimately – increasing organic leads. Well-executed content marketing tactics can continue to add value even after the initial surge of traffic may fade. When curated properly, it tends to be a boon to ongoing digital media campaigns.
3. Digital Marketing
Speaking of digital media campaigns – from reviewing the site traffic and advertising data of our clients, we've seen that paid media costs for digital marketing are down, in some cases up to 50% over the past couple of months. These campaigns didn't see a drop off in conversions either. For schools that continued advertising and didn't come to a full stop once the pandemic hit, we were able to push more ads in front of people at half the media cost. 
4. Reach New Audiences
More than ever, Seth recommends doubling down on your local/regional targeting efforts, otherwise known as "holding the home court." In a 2019 study of 1,500 current or soon-to-be fully online students, two-thirds of them enrolled at colleges within 50 miles of their homes, an increase from previous studies. Consider other audiences that may now be open to your programs.
5. Landing Page Optimization
Optimize for the thumb
Optimize landing pages to the phone, specifically the thumb, to ensure users don't have to shift the phone in their hand to complete a call to action.
Reducing your form submission requirements to just "name" and "email address" drastically increases the likelihood a prospective student will complete your request for information form.
6. Transfer Articulation Agreements
More and more seniors in high school are opting to stay close to home this fall and may attend their local community college. Is your school setup from an academic policy perspective to be more transfer-in-friendly? Plan a marketing campaign for spring 2021 specific to this audience.