6 Alumni Websites So Great You'll Want To Copy Them
A list of our favorite alumni sites and why their web design makes them so great that you'll want to copy them.
With COVID-19 sending college students home early, schools are missing a critical touchpoint to build a relationship with alumni at graduations and seniors need alumni connections more than ever to find a job during a recession. Colleges and universities need their graduates and alumni to stay connected and they know that providing a great online experience is critical to building a thriving relationship that lasts a lifetime.
When schools invest resources in creating an engaging online resource for alumni, there are a lot of important features they should consider, which means putting time into identifying overarching goals and carefully planning strategies to meet them.
To help you along in your process for building a virtual hub for your alumni, we've searched for examples of schools that have gotten it right by adding thoughtful features and details, some obvious needs and some not-so-obvious as well. Here is a list of our favorite alumni sites and why we chose them:
For its emphasis on storytelling as a way to build connections between alumni and the campus community and inspire donors to support the university's vision for its future.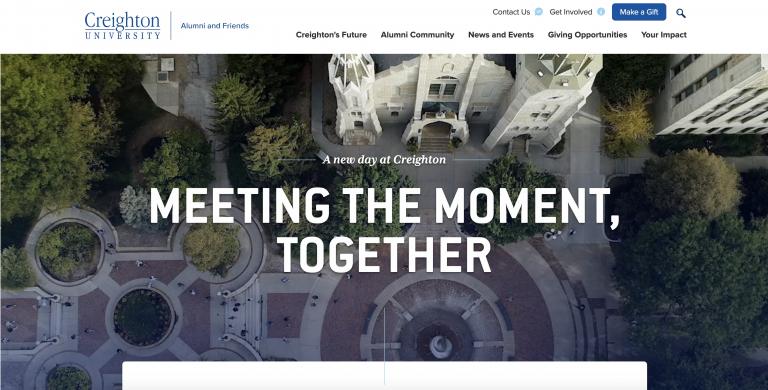 We like Notre Dame's alumni site for evoking a sense of nostalgia with their animated background and ambient audio.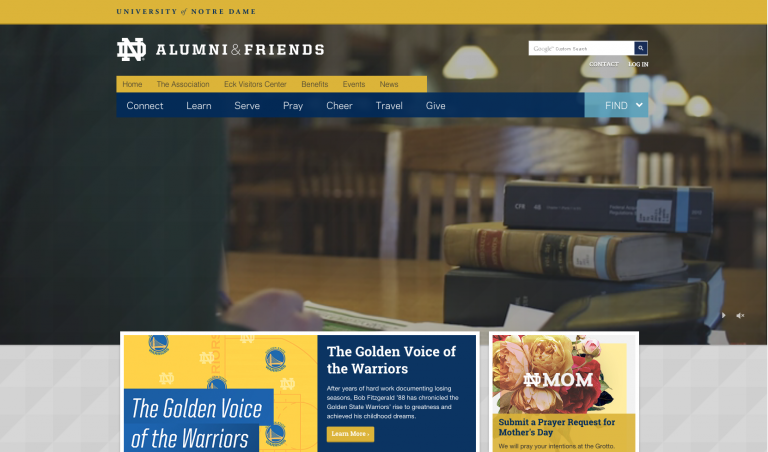 For having clear calls to action encouraging alumni to join local chapters and an all-encompassing events calendar overview. Plus, they offer a map view showing all of the events across the country (many of which are now virtual do to COVID-19).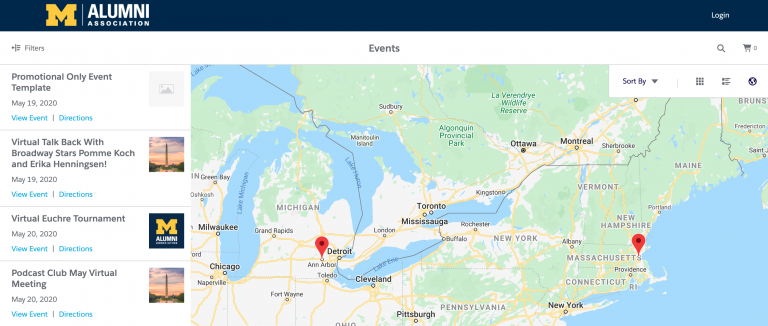 For providing straightforward access to clear, concise details about transcript requests and other important alumni information: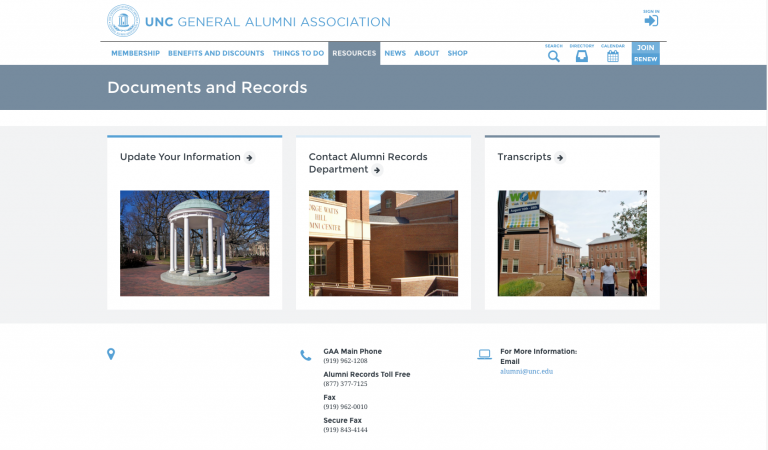 For evoking a true sense of community by sharing stories of proud alumni and how they are staying engaged with their alma mater: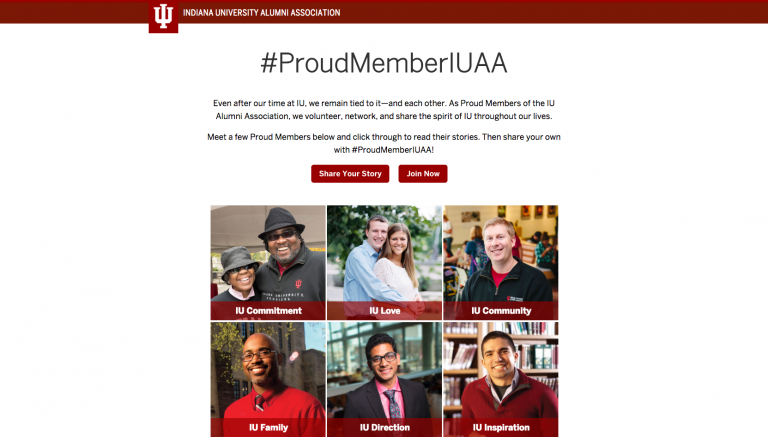 For reminding alumni to use their alma mater's career services at any point for career advice: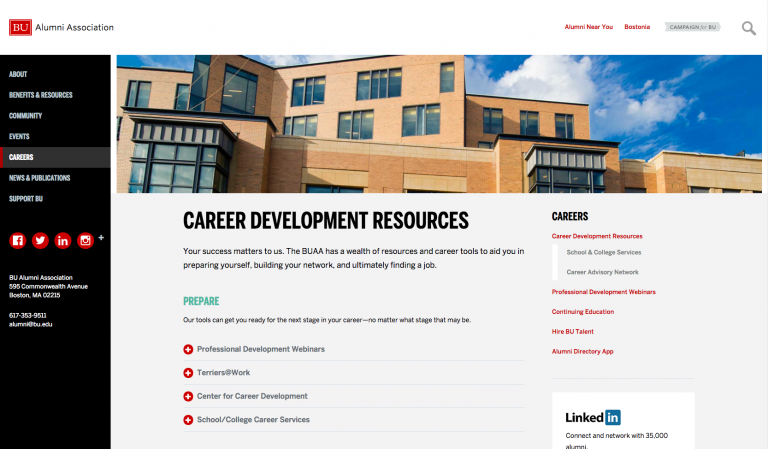 This post was originally published 11/5/2016 and updated in 2020.