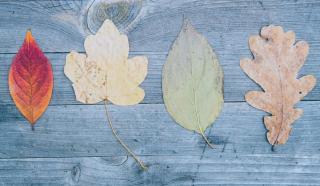 13 Website Personalization Ideas for Higher Education Enrollment Marketing
Looking to improve engagement and drive student enrollment through your website? Check out these personalization tactics for higher education.
What's the fastest way to increase undergraduate enrollment? Draw more prospects families to campus – and let your admissions team provide a highly personalized experience. 
With the pandemic hampering travel and 87% of admissions teams fearing a drastic decrease in campus visits, the time for considering new tactics to build a personalized relationship is here. In addition to increasing personal outreach by text, phone, and email and launching new virtual events, schools are turning to website personalization to increase conversion rates and to gather more data about prospective students. 
In this post, I'll introduce the topic of website personalization for colleges and universities and discuss 13 different ways to use it to improve enrollment.
Website Personalization Ideas for College and Universities
In higher education, the best audiences to target with personalization on the website are: prospective students and alumni and donors.
For prospective students, we are looking to create personalized experiences on the website to push the prospect to engage with the college or university by asking for more information, engaging further with content, or reaching out to make a personal connection.
For alumni and donors, we're looking to track their interests and engagement — and then use this information to engage them in other channels. Here we'll focus on prospective students, but for using personalization with alumni we've got plenty of ideas here.
The Three Levels of Website Personalization
I tend to divide up higher ed personalization tactics into three categories: relevance, customer journey, and CRM-driven. 
Relevance Personalization Tactics: Personalization can be used to help create a more relevant experience for prospective students to catch their attention and keep them engaged on the site.

Customer Journey Personalization: These tactics aim to provide content to move a prospect to the next step in the customer journey.

CRM-Driven Personalization: Once a visitor is identified (and you have connected your CRM to your personalization engine), you use information about offline interactions — whether the visitor has applied, visited a campus, etc. — to fine-tune website personalization tactics.
Let's dive into some tactics within each of these three areas.
Relevance Website Personalization Ideas
Relevance tactics include the personalization of content based on who the visitor is or basic behaviors he or she has taken on the site.
1. Related Programs
Schools can use personalization to track a prospect's academic interests and show them programs they may find valuable based on their behaviors. For example, if a graduate student has viewed paralegal programs, a school could show her all of the related programs, degree formats, or delivery methods (such as online or on campus). These could be presented as "related" content on the page or highlighted at other points throughout the site.
2. Related Content
Once an academic interest has been identified, other supporting content across the site can be personalized, such as alumni profiles of people working in the field of academic interest. These more targeted alumni profiles can replace generic or un-targeted profiles across the site.
3. Geographic Personalization
Schools can also promote content such as local recruitment events to specific geolocations. In addition, alumni profiles or testimonials can be sorted to show those from the same geographic area for improved relevance to the visitor. 
4. Reach New Geographic Regions
In an effort to acquire new students, schools are frequently looking to expand their geographic reach. The personalization engine can be used to identify students in these regions and display special content to make a connection with the prospect. For example, if a school is expanding to a new geographic market, they can adjust the content to show local alumni, local businesses that employ those alumni, and local admissions events.
5. Reach Transfer Students
Using location targeting, the school can identify students from a community college with matriculation agreements. Once a student in one of these schools has been identified, they can be welcomed and directed to events or information about the transfer process to ensure they find what they're looking for. 
Customer Journey Personalization Ideas
Where relevance tactics rely on a relatively "simple" trigger based on preferences or location, customer journey triggers are based on a more complex analysis of actions and behaviors. This requires an analysis of a data set to understand what a typical customer journey looks like on the website. So, while the information we present via personalization on the website might look similar to some of the content above, the underlying triggers are more complex and nuanced.
6. Promote admissions counselors
At a certain point, it is usually helpful for a prospective student to make a personal connection with admissions staff. You can use data to point them to the right person with options for connecting via email or phone. Target the message at the right time in their journey when they're ready to take that next step.
7. Promote events
Events such as open houses or webinars offer a non-threatening, low-key way for prospects to engage. These can be events that talk about the school or a specific career or provide an opportunity to meet current students. I recommend developing different events for different points in the process. For example, a financial aid workshop is a good event to promote to a prospect that is showing more commitment and engagement — and especially if they have been engaging with the financial aid section of your site.
8. Application checklists
Once a visitor is nearing a decision, present them with simple, infographic style application checklists. These can be delivered as a PDF or a webpage. It's important that the tone feel friendly and social, not dry and transactional, and that they be timed appropriately in the journey (not when they first arrive on the site).
9. Financial aid checklists
Financial aid is the most confusing aspect of applying and matriculating to a school. Offering a clear guide to financial aid — written in clear language and supported with graphics — can help alleviate concerns about applying. And when you see a prospect making multiple visits to the your financial aid content but not engaging further, you can trigger answers to common financial aid questions to alleviate the prospect's concerns.
10. Explicitly ask for preferences
To help prospects move along the customer journey, it's a good idea to ask them to express their preferences. For example, are you looking for full-time or part-time, or are you looking for 100% online or on-campus programs? This information can help gauge the readiness of a prospect to apply and also provides more information that can help future personalization.
CRM-Based Website Personalization Ideas for Student Enrollment
Once the CRM is connected to the website personalization engine, and a visitor moves from anonymous to identified, there are plenty of new opportunities to personalize the website to drive a prospect towards a conversion.
11. Request a Deposit
If the CRM knows that a prospect has been admitted and this is shared with the personalization engine, the website can display a message to prompt the prospect to submit a deposit the next time he or she visits the website. This serves the dual purpose of demonstrating that you recognize the future student, while also driving deposits for your school.
12. Extend Personal Connections
Once a prospect visits campus and meets a counselor, the CRM can share this information and the counselor can be highlighted on the website whenever the prospect returns. This allows the prospect to feel special by being remembered and helps them easily find the contact information of the counselor again. 
13. Improve Targeting Based on Interest
If you use your CRM to collect any information about the academic goals of the prospect, this information can be used to further improve the suggested programs, or alter experiences across the website. 
Getting Started with Website Personalization
Higher education is an industry that hasn't typically been known for its advanced digital marketing. But more and more, we're seeing schools invest in their websites and other online channels to reach prospective students. Website personalization is one way to provide a great digital experience for your prospects to show them that your school is the right one for them — here are 10 examples of how schools have implemented these strategies.