OHO
Hardin-Simmons University
Double-Digit Enrollment Growth
With an eye on reversing a negative enrollment trend, Hardin-Simmons University – a private Baptist school in Abilene, Texas – sought to define a brand messaging platform and overhaul its website to engage prospective students and increase applications. OHO replaced the outdated design, disjointed navigation, and confusing calls-to-action with a revamped content strategy and new design, built on the WordPress platform. The results: within a year, applications and yield increases were in the double digits.
Website Redesign
Content Strategy
Digital Strategy
Services
Strategy
User Research
User Experience
Visual Design
Content Strategy
CMS Development
Ongoing Support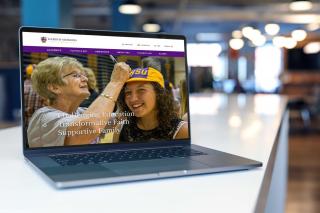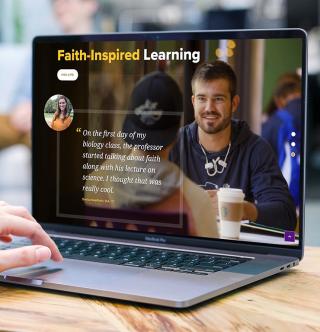 Research Insights Lead to a Brand Messaging Platform
Following from the motto – "An Education Enlightened by Faith" – we developed a three-pillar messaging architecture. The homepage highlights these three differentiators, and the content across the site levels up to support these pillars.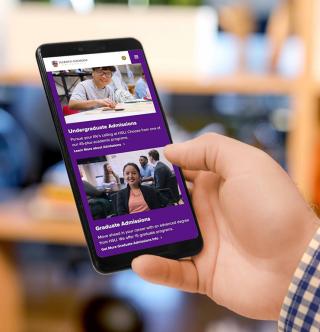 A Prospect-Focused Website Structure
Consolidating three competing navigation structures into a single primary navigation, while moving all faculty and staff information into a dedicated section, improved access to key information for prospective students while providing a much simpler, more accessible user experience for all site users.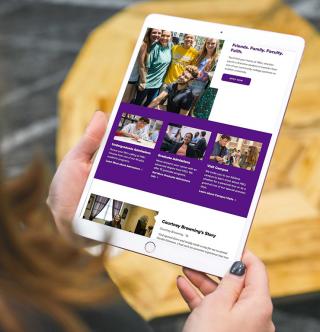 Flexible Publishing with WordPress
With a distributed publishing structure and a well-defined governance plan — paired with the ease of content editing in WordPress — the HSU team can focus on using the site as a strategic marketing tool, rather than wrestling with content updates.
Leading with Brand Messages
The homepage is focused on re-introducing HSU to a wider audience, with the brand pillars framing the narrative. Each pillar is supported with first-person student storytelling.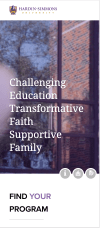 Launching the Content Strategy with Student Stories
To bring the sense of "family" to life, the site uses student stories – each with a supporting video – to highlight the key messages of affordability, enlightened faith, academic excellence, HSU family, and outcomes. Leveraging tags in WordPress, the stories are published across the site to add personal context to more evergreen content.
Double-Digit Enrollment Impact
Increase in Applications Year-Over-Year
Increase in Deposits Year-Over-Year