Healthcare Marketing
Reducing complexity to simplify the choice for your patients and customers.
Health Insurance Marketing & Websites
By engaging your prospective and current customers, we provide the user research and the customer point of view that demonstrates why your health insurance plan website needs to evolve to increase customer satisfaction. The end result: clearly articulating why an investment in your website is required. Partnering with health insurers, we offer design, development, and marketing services.
Blue Cross Blue Shield of Vermont
Website Redesign
User Research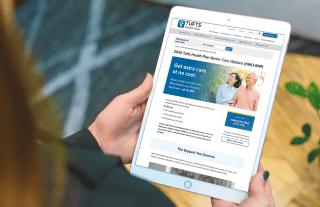 Healthcare Website Design
Working with hospitals and healthcare organizations, we lead these organization through a user-centered design process that results in a healthcare website design that engages users, meets needs, and allows users to transact on the website. As a digital-first healthcare marketing agency our services include: messaging and positioning, website design and development, digital marketing, content marketing, and analytics.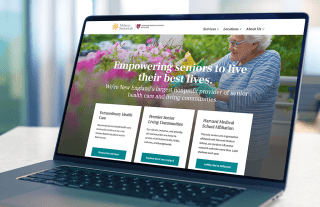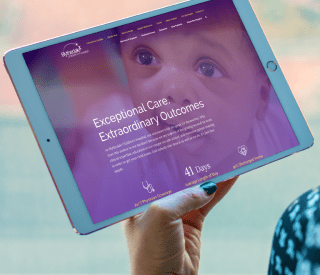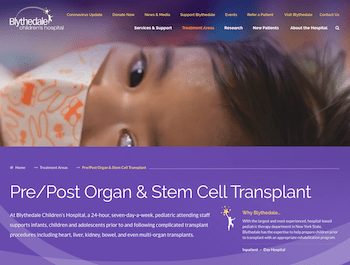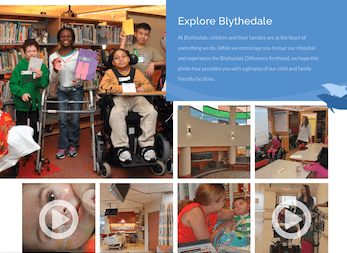 Select Healthcare Clients
Hospitals
Blythedale Children's Hospital
Brigham and Women's Hospital
Brooks Rehabilitation Center
Children's Hospital Boston
The Children's Hospital at Montefiore
Massachusetts General Hospital
Montefiore Medical Center
Texas Children's Hospital
Healthcare & Research
Center for Connected Health
Children's Health Fund
Hebrew SeniorLife
The Kraft Center for Community Health
Martinos Center for Biomedical Imaging
Partners Healthcare / MassGeneralBrigham
Health Insurance Plans
Blue Cross Blue Shield of Vermont
CarePartners of Connecticut
Tufts Health Plan
Understanding Healthcare Customer Journeys
What do prospective patients want when they come to your website? Based on our research, we see that they are looking for three assurances – reputation, location, and affordability through insurance coverage. We use research insights to develop a UX strategy to improve your reputation and connect your organization to more patients.
Website Redesigns
What sets us apart from other digital agencies? Our industry expertise, a focus on customer journey, and a sustainable content strategy.