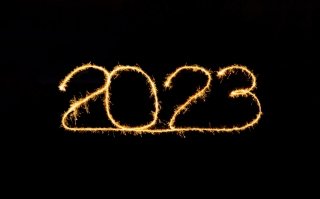 10 Must-Attend Conferences for Higher Education Marketers in 2023
2023's best marketing, communications, and web conferences for higher education marketers
Each year, higher education marketers have dozens of higher education marketing, web and communication conferences to choose from. Depending on your budget, you might only be able to attend a small handful — or even just a single conference. So it's important that you get the most out of the event. After moving to fully virtual conferences for most of the last two years, many of our top conferences in 2023 are offering in-person options.
We've taken all the experience we've gained from sponsoring, attending, and even coordinating our own marketing and web conferences to pin down the ones that every digital marketer should attend in 2023 – hopefully this year in person.
Professional Development Alternatives to Higher Ed Marketing Conferences
If budgets or schedules are preventing you from getting to a conference in 2023, OHO U offers webinars throughout the year and past sessions are able on YouTube – all for free. Watch 45-minutes sessions on: content strategy, website design and management, digital marketing and analytics.
With more than 1,700 member institutions, the American Council on Education represents the presidents of U.S. accredited, degree-granting institutions, which include two- and four-year colleges, private and public universities, and nonprofit and for-profit entities. In 2023, ACE's Annual Meeting expects hundreds of higher education leaders for a discussion of trends in higher education leadership, to learn practical strategies to deal with day-to-day challenges on campus, and to network with colleagues.
Mark your calendar: April 13 - 15, 2023 — Washington DC
The University Professional & Continuing Education Association (UPCEA) serves more than 400 higher education institutions representing professional, continuing, and online education. Their annual Marketing and Enrollment Management Seminar is geared toward senior leaders and practitioners responsible for marketing and enrollment management at colleges and universities around the world. The seminar offers high-level, strategically-focused presentations and sessions that spotlight the tactical components of marketing and enrollment management in today's higher education landscape.
Mark your calendar: Not yet announced
While most of the conferences on our list cater to all aspects of higher education digital marketing, CASE SMC is an opportunity to dive deep into social media strategy and learn what others in the industry are doing in the space. Whether you already have a robust social media infrastructure and you're looking for ways to improve, or you're starting from square one and need guidance, you'll have plenty to take away from CASE SMC.
Mark your calendar: Not yet announced
Starting in 2020, OHO Interactive replaced their annual Higher Education Digital Marketing Bootcamp with a free, multi-day virtual conference. The event is targeted to higher ed professionals of all levels — from strategists and coordinators to directors and VPs — with each day focusing on a different topic: website user experience, enrollment marketing, digital marketing, and content strategy.
The conference features presentations from prominent members of the higher education community, insights from OHO's own team of expert strategists and designers, and a host of fun networking opportunities facilitated by the OHO team.
Mark your calendar: Not Yet announced
Even if you can't make it for the whole five-day conference, the day-long higher ed summit should be on your shortlist for 2020. Drupal is one of the most popular content management systems (CMS) in higher education, with 71 of the top 100 schools utilizing it. And at Drupalcon, you'll have the opportunity to network with other industry leaders, share your experiences with Drupal and learn from your peers.
If you choose to stay after the summit, Drupalcon offers dozens of sessions and discussion groups for its nearly 3,000 attendees, and you're sure to find plenty of relevant information to bring back to campus.
Mark your calendar: June 5 - 8, Pittsburgh, PA
Your school's brand identity serves as the foundation for your marketing strategy, but it can often be challenging to align the two. The CASE Annual Conference on Marketing and Branding provides attendees a unique opportunity to learn from industry leaders and gain insights into defining their brand strategy and integrating it into their marketing efforts.
Mark your calendar: June 26 - 28, Seattle, WA
PSEWEB is a Canadian conference with roots in HighEdWeb that offers a similar spectrum of tracks and discussion groups to its American cousin. Regardless of your marketing focus — design, development, social media, content strategy — there are ample sessions during the two-day event to provide you with insight to bring back to your campus. While the majority of attendees hail from Canadian colleges and universities, the conference is a great opportunity for anyone in the industry.
Mark your calendar: July 12 - 13, Vancouver Island, BC, Canada
In its 18th year, the eduWeb Summit has established itself as the go-to conference for higher education professionals working in enrollment management, advancement, marketing communications, and web/IT. With a focus on the integrated digital marketing presence of colleges and universities, the agenda combines presentations, problem-solving groups, workshops from leading industry and higher education experts.
Mark your calendar: July 18 - 20, Washington DC
Put on by the Higher Education Web Professionals Association, the HighEdWeb Conference is created by and for higher education web professionals from across the globe. As event sponsors, we're fans of how well organized the conference is and the high caliber of each session. From the great workshops to the enthralling keynotes, HighEdWeb always delivers a fantastic experience for attendees. It's also the only higher ed conference with an unofficial karaoke event!
Mark your calendar: October 8 - 1, Buffalo, NY
Organized by the American Marketing Association, the AMA Symposium for the Marketing of Higher Education draws education marketers from around the world. With previous year's agendas that fostered discussions centered around innovative recruitment and social media strategies, building strong college and university brands, and overall trends in higher education marketing, this year's symposium promises to offer valuable opportunities for learning, sharing, and networking.
Mark your calendar: Not Yet Announced