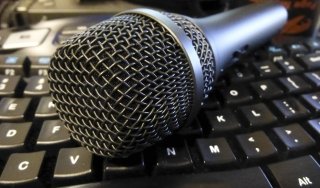 10 Healthcare Marketing Podcasts for Wintertime (or Anytime) Listening
Our list of the top 10 healthcare podcasts you should check out in 2023.
While we write extensively about digital marketing trends and strategies at OHO, there are times when it's far more practical to listen to content as opposed to reading it — just ask the 74 million Americans who have listened to a podcast in the last week. With winter descending on us, podcasts are more than ever a perfect accompaniment to cooking, commuting, hitting the gym, or relaxing fireside. 
But with so many healthcare podcasts available, which are actually worth investing your valuable time in? Here are 10 of my current favorite podcasts for healthcare marketers: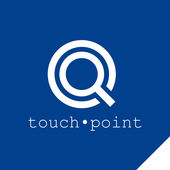 1. touch point
touch point discusses digital marketing and online patient engagement strategies for hospitals, health systems, and physician practices. Hosts Reed Smith and Chris Boyer dive deep into a variety of topics each week on the digital tools, solutions, strategies, and processes that are shaping the healthcare industry today. I enjoyed their recent look at the use (and misuse) of tracking pixels from advertising giants, Meta and Google.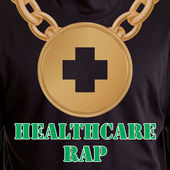 2. Healthcare Rap
Provocative thinkers Jared Johnson and Zain Ismail explore the consumer side of disruption on the Healthcare Rap. Join them as they profile disruptors and trends that impact the everyday experience of healthcare. Listen carefully and you'll hear me as a contributing editor on a few episodes!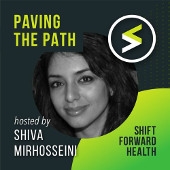 3. Paving the Path
Shiva Mirhosseini's Paving the Path explores the digital renaissance shaping health care today and forever changing the future of wellness, care, and health. A digital leader herself, Shiva has great guests and asks wonderfully insightful questions. I loved her interview with Sara Vaezy, Providence's Chief Strategy and Digital Officer.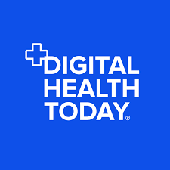 4. Digital Health Today 
Digital Health Today features the innovators, leaders, and pioneers reshaping health and wellness. From patients and clinicians to inventors and investors, Dan Kendall hosts guests with insights and knowledge from the front lines of health tech innovation. A check-in with virtual reality expert Dr. Brennan Spiegel? Count me in!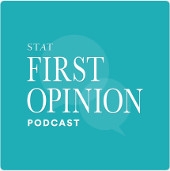 5. First Opinion 
We all know STAT for its insightful and tough-minded journalism about life sciences and the business of medicine. But, the team podcasts, too. First Opinion, STAT's weekly podcast, discusses the people, issues, and ideas that are shaping healthcare. They recently took a look at where the $20B+ of opioid lawsuit settlement money will end up.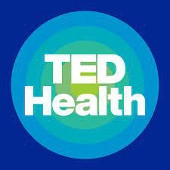 6. TED Health 
TED's devoted to spreading ideas, usually in the form of short, powerful talks by experts at the cutting edge. Their health and medicine playlists are impressive. I recommend starting with "Let's redesign the medical experience!", "The future of medicine" and "What doctors worry about."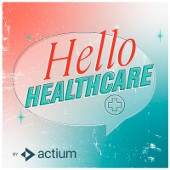 7. Hello Healthcare 
Are you drawn to the stories of the leaders transforming healthcare? Hello Healthcare is for you. The show introduces us to the people making the system better and inspires us all to do more. Who doesn't want to know more about Divurgent's Ed Marx, Geisinger's Don Stanziano, or Beth Israel Lahey's Chris Boyer?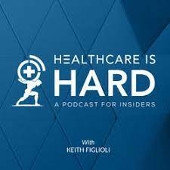 8. Healthcare is Hard: A Podcast for Insiders 
Healthcare is Hard: A Podcast for Insiders views health care transformation through the lens of prominent leaders across the industry. By way of intimate discussions, each episode dives deep into the challenges that come with changing how we care for people. Marcus Osborne, former SVP of Healthcare Transformation at Walmart, was a must-listen guest.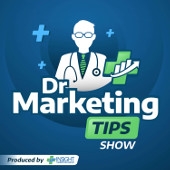 9. Dr. Marketing Tips
Want to stay a few steps ahead of questions from your physician colleagues? In each episode of Dr. Marketing Tips, Jennifer and Corey invite medical practice and physician marketing leaders to discuss patient satisfaction, online reputation management, patient testimonials, website updates, printed materials, and more.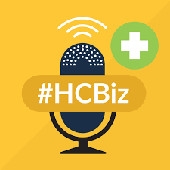 10. The #HCBiz Show 
The #HCBiz Show is perfect for aspiring healthcare innovators and entrepreneurs. Don Lee and Shahid Shah identify the issues that impede change, explain why they exist, and discuss ways to work with, through, or around them. 
Share Your Favorite Healthcare Marketing Podcasts
Launch your favorite podcast-listening app and queue up a bunch of these! If you find some new favorites, share your discoveries with all of us on Twitter. And, if you have other favorite healthcare podcasts, I'd love to know about them, too.