OHO U: Lead Generation
Sorry you missed this session, but you can still request the recording using the form below!
Leveraging SEO for Lead Generation in Higher Ed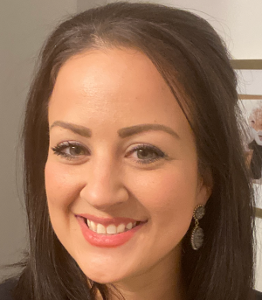 Learn how one higher ed marketer leveraged an SEO-centric content strategy to transform a poorly performing graduate website into a lead-generating machine. In this session, you'll hear from Shayna Joubert Barradale, Senior Content Marketing Manager for Enrollment Management at Northeastern, who developed a scalable, repeatable content marketing framework to support over 200 graduate programs and increase prospective student web traffic by 4,600%.
Join us to learn more about:
The critical elements of a sound SEO-based content strategy, including the making of an SEO-friendly blog and gated content assets
Developing a prioritization framework to support multiple products across the enrollment portfolio with limited resources
How to measure your content's performance—and what to do with the information once you have it
How to manage expectations and communications with leadership and key stakeholders
Shayna Joubert Barradale is a data-driven content marketing strategist with over 10 years of experience in digital marketing, brand storytelling, social media, content strategy, and performance marketing. She helps brands get closer to their best customers with relevant messaging, integrated marketing, and smart, compelling content. She has championed content marketing initiatives, developed targeted campaigns, and streamlined cross-functional processes within organizations to achieve strategic business objectives across the nonprofit, higher ed, healthcare and tech industries. Outside of work, she enjoys fundraising for mental health non-profits, running road races, reading anything she can get her hands on, and finding the next best-hidden brunch spot in Boston. Her areas of expertise include:
Content Strategy
Content Creation & Optimization
Search Engine Optimization (SEO)
Demand & Lead Generation
Inbound Marketing Strategy
Social Media
Brand Positioning
Sales Enablement
Forget Silver Bullets: The 3 Essential Digital Marketing Strategies to Drive Enrollment
There's no digital marketing silver bullet to drive enrollment — but there are three core marketing strategies every school can employ to have the best possible chance to meet its targets.
Over time, a core commitment to paid campaigns, investment in organic search, and optimization of your website conversions will steadily grow your lead generation efforts.
We'll break down each of these three key strategies, dispel the myths of quick win tactics, and demonstrate how to generate quality leads that convert into applications and enrollments.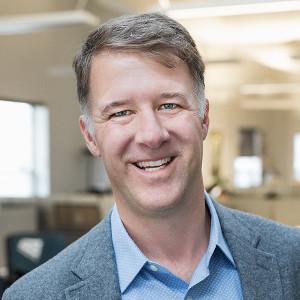 As Managing Director of OHO, Jason leads a talented team of designers, developers, and strategists to create award-winning digital marketing and strategy work. He's launched numerous websites for clients and offers a deeply insightful perspective into each business and industry with which he consults. Jason's depth of experience in marketing, user research, graphic design, and television advertising make him uniquely qualified to create successful marketing strategies that marry messaging with design, information architecture, and technology.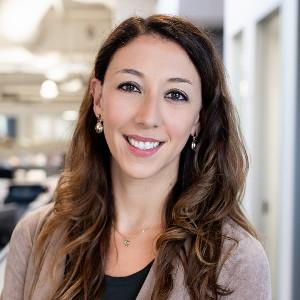 Vanessa consults with an integrated approach to digital marketing initiatives, leveraging marketing technology to drive business value and data to drive marketing decisions, working with higher education and nonprofits for more than ten years. At OHO, Vanessa oversees the dynamic team that develops and executes digital marketing strategies to help clients meet their business, communication, and marketing goals.
Heroes of Higher Ed Lightning Talks
What Would Wonder Woman Do? 3 Tips to Unleash Your Digital Marketing Superpowers
Amy Soper is the Marketing Communications Manager for the College of Agriculture and Life Sciences at the University of Arizona.
She writes and develops messaging for print and digital student recruitment materials, as well as oversees the college's web content strategy, with the goal of increasing both brand awareness and student enrollment in the college's 20 majors. In 2020, she launched three new websites, including a virtual experience site designed to attract and engage prospective students in the absence of in-person recruiting. 
Soper is a first-generation student who did not think she would have the opportunity to go to college. With financial support from Federal Pell Grants, academic scholarships, and student loans, she earned an associate degree from Delta College, a community college in Bay County, Michigan, and a bachelor's degree from Michigan State University. Soper remembers what it was like to feel overwhelmed by the college admissions process and is thankful to serve in a role in which she can make it easier for prospective students to achieve their college goals. 
One of her favorite memories is a brief encounter with the original Wonder Woman, Lynda Carter, at the Monroe County Fair Parade in southeast Michigan.
Flip Your Comm Flow to Improve Yield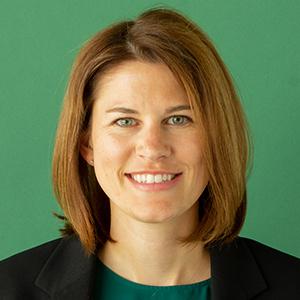 Allison Turcio is Director of Enrollment Marketing and Digital Strategy at Siena College. She leads enrollment marketing, market research, and communications efforts. Her work has won numerous awards and has been presented at the American Marketing Association's Symposium for the Marketing of Higher Education and other conferences. Allison was selected for the Albany Business Review 40 Under 40 and Siena College's Excellence in Administration award in 2020. She is working on her doctorate degree at Northeastern University and holds a master's in Communications and bachelor's in English.
The Value of Imperfection: Embracing an In-Progress Comm Flow
Request Access to the Recordings
Week 4: Marketing Measurement and Intelligence
Learn how to use marketing intelligence for lead generation, and get advice on sharing the ROI of your digital advertising campaigns with partners on campus.