iBeacon vs. Near Field Communication (NFC): The Battle for Proximity Marketing
iBeacon has been getting lots of attention this past week with a surge in articles and an analyst report calling out the potential for improving proximity marketing on mobile devices.
Last year's iBeacon announcement, along with the release of the iPhone 5S with a fingerprint sensor to facilitate e-commerce, has opened up the debate as to whether the more elegant iBeacon "touchless" payment will destroy NFC for mobile payment.
According to Google Trends, iBeacon has a long way to go to catch NFC. Clearly iBeacon is a very interesting, but still emerging technology.
Search volume for iBeacon. Web Search. Worldwide, 2004 - present.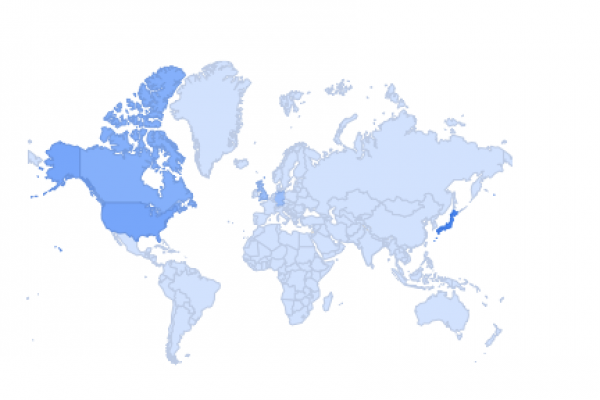 Interest over time. Web Search. Worldwide, 2004 - present.
Red = Near field communication
Blue = iBeacon

I see iBeacon holding more promise than NFC because it can deliver a more seamless user experience:
It's integrated into iPhones 4S and up and Android 4.3+
Apple could find a way to leverage the millions of credit cards it holds in iTunes to facilitate a "one-click" purchase
iBeacon: Where in the World?
While Google Trends shows search results for iBeacon are largely from the U.S., there is a high level of Twitter engagement from hardware and app developers in Europe – especially France and Spain.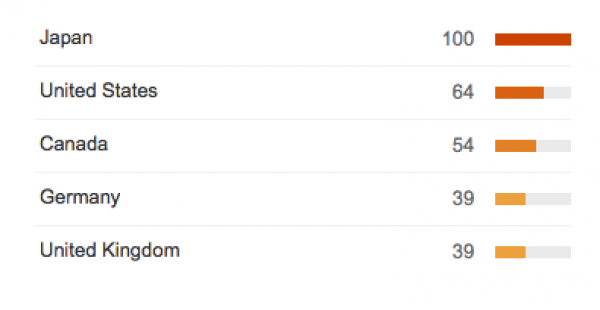 A number of venture backed U.S. companies are building beacon hardware and platforms. Companies such as Swirl, Estimote, inMarket, and Shopkick are leading the charge. Established companies like Qualcomm, developers of Gimbal, are also jumping into the market. A beta-listing of the expanding iBeacon ecosphere was released earlier this week.
Which Businesses Are Using iBeacon?
While there have been a number of betas and announcements for iBeacon use by businesses, we have yet to see any major, full-scale deployments outside of Apple's use in its brick and mortar stores. The next scheduled major deployment of iBeacons will come in Spring 2014 when Major League Baseball rolls out iBeacons to 20 stadiums.
To date, the retailers that have tested or announced adoption of iBeacon include:
American Eagle – rolling out to 100 stores

Virgin Airlines

Macy's – beta test on Black Friday 2013

Coca-Cola – considering World Cup deployment

Alex and Ani – 40 Fashion Stores
Read More: Which Devices are Supported?
Read More: What is the iBeacon?
Download the graphic: The Emerging iBeacon Ecosphere