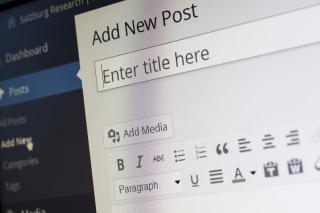 Website Content Audits
Before you dive into a website redesign, it's best to take stock of your content. The website content audit is the place to start.
One of the foundational deliverables for a website project is a content audit. A website content audit is a comprehensive website evaluation that takes into account multiple quantitative and qualitative factors in order to gauge current content quality, components, connections, structure, and function. You know the adage "if it ain't broke, don't fix it"? Well, a website content audit helps us know what is broken so we do fix it. And often, you get the added perk of discovering some buried or obscured content gems that you'd want to do more with in the next iteration of the site.
All About Website Content Audits
If you love spreadsheets, you'll love content audits! An audit typically manifests as a very large spreadsheet that tracks several pieces of information about a website. This includes a quantitative inventory, which tallies various facts about your website, and a qualitative assessment, in which a content expert makes judgments and recommendations about content. Quantitative inventory criteria may include: Page title Meta descriptionURL Document type Update frequency Duplicate content Author/Owner Content type Media (e.g. video, photo, photo gallery) Social media presence Third-party embedded services (e.g. Google Map, calendar feed)Analytics (specific metrics that are relevant to the content and/or project) (Your content management system may be able to generate a good deal of this information. The Content Analysis Tool is a great service that can also help with collecting this information quickly.) The qualitative component is what sets an audit apart from an inventory. It requires the content expert to closely evaluates each page and component of content against a set of criteria. Qualitative criteria may include: Page priority Communication goal Key audience ROT factor (is any of the content redundant, outdated, or trivial?) Content quality Visual content Usability AccessibilityReadability SEO Brand/messaging Style Information architecture (e.g. hierarchy of information, calls to action) Migrate, revise, or delete (Important! This is a key recommendation about the value of the current site content.) * General notes
Setting the Table
We call the audit a "foundational" deliverable because in many respects, it helps set the stage for the rest of the project. When a website content audit is completed, we will have identified where there are content gaps, what patterns or relationships exist (or don't exist) between different sections or type of content, and the general health of the content. This will all give us a great sense of how the content portion of the project will shape up going forward -- what content we need to create, what content needs revision, what content we aren't migrating to the new site, and how much work it will take to complete. The audit also serves a critical role for the sitemap and wireframe development phase. By having discovered those gaps, unearthed those gems, and identified those content patterns and relationships, we are well positioned to create an effective information architecture that solves the problems it needs to solve.
How to Focus the Scope of Your Website Content Audit
An audit may seem daunting, as some sites span several thousand pages. In that instance, you can do a representative audit of a certain page type (for example, news stories, product pages, academic program pages, staff bio pages) and extrapolate your assessment to all similar pages. Or, if time or money are limited, you may decide to focus your audit on particularly high-value or high-visibility sections of your site. We find it helpful to sit down with our clients before beginning an audit to get a sense of general areas of concern, sections or issues where we should focus particular attention, and agreeing on the scope of the audit. It also helps to have agreed upon business and communication goals, as well as top target audiences, as to evaluate the current site's success (or lack thereof) in serving them.
More Content Strategy Resources