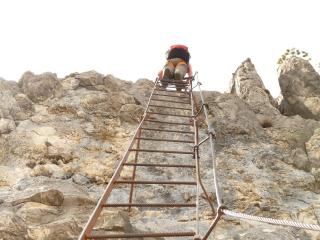 Communicating with First Generation College Students on Your Website
First-generation college students face an array of barriers as they navigate the admissions process, financial aid, college-level coursework, and the social dynamics of college life. Without a support network that has first-hand experience navigating these confusing processes and expectations, first-generation college students can struggle to enter college and succeed once they are there.
First-generation college students are a critical demographic in the U.S. higher education landscape, comprising 34% of undergraduates in the 2011-12 academic year, according to the National Center for Education Statistics.
But what exactly defines a first-generation college student? According to the Postsecondary National Policy Institute (PNPI), first-generation undergraduate college students are the first in their families to go to college, coming predominantly from non-white and/or from low income backgrounds.
Barriers Faced by First-Generation Students
First-generation college students face an array of barriers as they navigate the admissions process, financial aid, college-level coursework, and the social dynamics of college life. Without a support network that has first-hand experience navigating these confusing processes and expectations, first-generation college students can struggle to enter college and succeed once they are there. According to a 2011 report from the Higher Education Research Institute, first-generation students were less likely to complete their college degree in six years than their peers whose parents had at least some college experience.
We know that the website is a primary tool throughout the prospective student's customer journey, but it becomes even more important for first-generation students. A study in Communication Education found that, without a family network to lean on for guidance, these students lean more heavily on organizationally produced content and social media.
Given their unique context and needs, institutions seeking to cater to first-generation college students should be mindful of certain considerations for their website content and experience. Keep in mind that your audience is not just these students, but also their families. Even though the parents may not have the context of the college experience to guide their children, they remain involved and invested in the process — but perhaps more anxious about it. The website, among other touchpoints, can help reassure them that you will support their child through this process and beyond.
As you weigh these factors, here are some approaches to consider.
Avoid Jargon and Organizing Content by Org Chart
Whether its an over-reliance on cryptic acronyms, a penchant for jargon, or websites that are organized by office and department rather than intuitive hierarchies and user flows, many colleges and universities don't make it easy for external audiences like prospective students to understand their worlds.
These challenges are amplified for first-generation college students, who may not have a parent that can decode terms like "bursar" or know the difference between early decision and early action. They may not know that the Office of Student Success (a very internal-facing, self-congratulatory label) is where critical support resources like tutoring and computer labs are housed. Using these internal-facing terms and organizational principles can erect yet another barrier between first-generation college students and the educational opportunities they seek.
As you think through how you label, organize, and present information on your website, strive to avoid jargon and acronyms, and avoid making decisions that would require users to have internal awareness of university functions in order to fully comprehend their experience. If you must use higher ed-specific terms, be sure to accompany them with clear definitions.
It's important to consider a variety of ways to present information, as well. Personalization, for example, allows you to show targeted information to a defined segment. You may also consider providing alternate versions of key information in multiple languages.
In addition, be sure your voice and tone is less institutional and more warm and approachable. A more human tone in your language will help reinforce more accessible choices around site organization and labeling.
Go Mobile-First
There is a stark racial disparity within the population of first-generation college students. Data published by the Department of Education in 2012 indicated that 25% of first-generation students were white and Asian-American, in contrast to 41% of African-American students and 61% of Latino students.
This data should make us think more closely about how first-generation college prospects are accessing our website. If they are from a low-income or non-white family, there is a greater chance that they do not have broadband internet access or a computer at home and are either smartphone dependent, or possibly with no phone access at all. Alternately, they could have access to a school library computer, but only have limited time to use it for college research — all the more reason to craft efficient, effective user flows.
The digital divide is real, but a mobile-friendly website experience can go a long way toward reducing or even eliminating barriers between first-generation college prospects and the information they seek. In this way, access to educational opportunity is closely tied to access to information.
From photo galleries to forms, students using a mobile device to visit your website should have uncompromised access to all available information, in a contextually appropriate fashion.
Promote Aid Opportunities and Encourage Financial Literacy
Financial aid can be a daunting topic even for the most knowledgeable and supported prospective students. Navigating deadlines, requirements, options, and consequences is an exhausting endeavor.
Financial anxieties run extra high for first-generation college students, who are more likely to be from low-income families and needing financial aid, but less likely to understand the process of getting that aid. Ensuring clarity around the details of the financial aid process is paramount for this audience. (As a complement to this, be sure your presentation of tuition & fees is clear, user-facing, current, and exposes the full cost of the education).
First-generation students are increasingly taking out federal loans to pay for college (from 15% in 1997 to approximately 37% in 2013). Elevating awareness of financial literacy resources can help give students additional support around the financial decisions they may be independently making. Providing realistic and easy-to-use calculator tools can help these students understand the scope of both necessary costs and how to mitigate them.
Also, it's important to remember that especially for first-generation college students, they need to understand how they can pay for the entirety of their college education, not just the first year. A new report from the Institute of Education Sciences found that 54 percent of first-generation students left college without a degree because they couldn't afford to continue, compared to 45 percent of continuing-generation students. Tuition hikes can't always be predicted, but any insight you can give students to help them understand the bigger picture of paying for school can be helpful.
Loosely speaking, "financial aid" does not just come from the Office of Financial Aid. At many schools, resident assistants can get free room and board as compensation for their work. Study abroad opportunities may be covered within the price of tuition, making them accessible to all students at no extra cost. Paying on-campus jobs may be available in their field of choice, such as working the front desk of the campus radio station or serving as a lab assistant. Summer internships, which are often unpaid, may be offset with grants from career services.
Being clear and open about these various ways of mitigating the costs of a college education can help first-generation college students feel more secure and supported in their choices, while helping them feel like more of the college experience is open to them.
Elevate Connections to Support, Resources and Community
Because first-generation college students are less likely to have family members who can answer questions about college culture and processes, it is important to reinforce their comfort and understanding by connecting them to resources on campus.
Some schools have special events, resources, or academic programs that cater to first-generation students, seeking to provide additional support and community to a more vulnerable student population. Content about these resources should not be siloed away on some departmental subpage. While first-generation college students are in high need of these support systems, they are also less likely to seek them out than their continuing-generation counterparts. Create a high-level means of conveying any such offerings you may have to the prospective student audience, and ensure this information is presented to them along the standard decision-making user flow.
Also, given the increased likelihood that first-generation college students are from underrepresented populations, it's important to elevate awareness of affinity groups that may be relevant to these students (such as groups for cultural affinity, commuters, or other relevant segments). The sense of community and connection cultivated within these groups could be particularly useful to first-generation students, who are more likely to feel isolated or disconnected from a somewhat alien college culture.
Generally speaking, the more connections you can foster, the better. Do you have Facebook groups for incoming classes? Opportunities to connect with admissions or financial aid counselors through blog, chat, email, or social media? Make sure these opportunities for connection are prominent.
The Communications Education study found that first-generation students in particular sought out social media posts by students that revealed a personal perspective of campus life and experiences. While you may only promote your institutional social media platforms from your website, consider integrating more shares of student-authored content via those platforms, to reinforce a sense of authenticity and showcase those personal perspectives. The positive impact will range far beyond just first-generation audiences.
Showcase the Full Range of Program Options
The PNPI reports that first-generation college students are more likely to study part-time, pursue distance learning, and take longer than four years to complete their degree. This means that is important to highlight the full range of flexibility in completing a degree.
Even if your online/hybrid programs are managed by a different unit, they cannot be siloed from your main presentation of programs. Be clear about where there is full-time or part-time flexibility, as well as on-campus or online course options — consider including these criteria as filters for program discovery.
When presenting programs, give students insight into the academic experience by illustrating the full curriculum across the length of the program, helping students know what to expect and what their four (or five) year plan may look like.
Reinforce a Narrative of Success
Being a first-generation college student can be a lonely, daunting road. Beyond the support offered by your institution, you can reinforce narratives of success by presenting the first-hand perspectives of students who have gone down similar roads. Indeed, research indicates that successful first-generation college students often welcome taking on the mantle of mentor for those who follow in their footsteps.
Share video testimonials and Q&As focused on first-generation students, highlighting their backgrounds and how the institution helped them find sure footing and strong outcomes. If you have a student blogging program or social media street team, consider bringing first-generation students on board to showcase the school through their eyes.
By telling these stories in their own voices, you reassure first-generation college prospects that the institution's commitment to addressing their needs is genuine and effective.
Emphasize Diversity
Diversity should always be a primary consideration for our web content. How can you authentically and meaningfully communicate your priorities around sustaining a diverse, inclusive community?
This is even more important when seeking to communicate to first-generation college students. According to the PNPI, 42% of black students and 48% of Hispanic students were first-generation students, compared to 28% of white students. They are also more likely to be older than traditional-age undergraduates, and more likely to have dependents of their own. And for one-fifth of them, English is not their first language.
One of the most meaningful ways you can communicate diversity and inclusiveness is your photography. Strive to capture authentic imagery of students and faculty representing a wide range of backgrounds. Take shots in classrooms with a blended population of younger and older students. Show people of color in leadership positions, such as teaching a class or giving a presentation.
This can also come out in what information you present and how you present it. Clearly illustrate the demographics of the student body (from racial breakdown to percentage of first-generation students in attendance), so students have a clear sense of the community they are joining. Offering ESL language tutors or services where you team students up to learn each other's languages? Promote them. Have child care services available on campus? Don't bury that information — elevate it.
Support the Counselors, Support the Students
In the absence of family members to help them navigate the college admissions process, these students may be relying heavily on their high school guidance counselors. So how are you making those counselors' jobs easier?
Confirm with your admissions team how relationships with counselors are currently managed and what sort of information they are most typically seeking. Contact information? Deadlines? Aid opportunities? Admissions requirements and class profiles? Campus tours? Confirm, then ensure the website serves as an effective gateway to that information. If there is any information unique to the counselor audience, provide a clear pathway for counselors to discover that information.
In addition, think about how you are presenting your campus for students who may not have the means or opportunity to travel and visit. This means thinking generally about the rich media you are presenting on your website to contextualize the campus experience, but also any virtual tour products you may have. Ensure they are current, accurate, clear, and reinforce the same level of approachability and support. You may also consider enriching the "Visit" section of your website with rich content or contact info to support those who can't make it to campus. Counselors may be guiding students to these immersive experiences.
OHO UX Designer Kelly O'Foran contributed to this blog post.