Team
OHO Interactive is a team of 60 passionate strategists, researchers, designers, developers, and marketers working together to understand your users and create digital solutions that drive engagement and conversions. What can they do for you?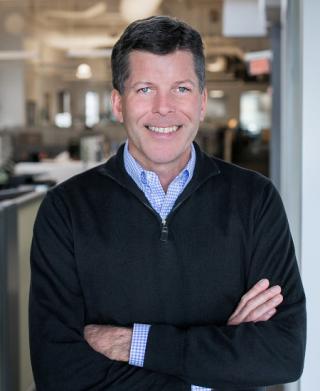 Ed Hastings
Managing Director and President
Ed's been focused on digital as far back as 1994 when he presented his ideas on how businesses could use the web to reach customers at the World Wide Web Conference. As OHO's Managing Director and President, Ed leads the team while working with clients to set actionable business goals. He helps them drive results turning the theoretical and cutting-edge into usable, robust programs for transforming the way organizations work.
Fun Fact

Boy Scout leader and black diamond skier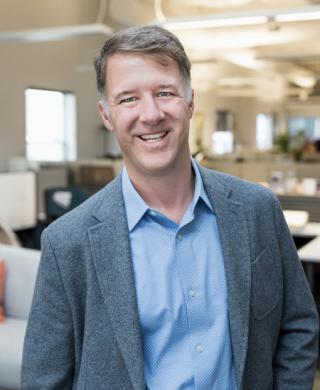 Jason Smith
Managing Director and Founder
As Managing Director of OHO, Jason leads a talented team of designers, developers, and strategists to create award-winning digital marketing and strategy work. He's launched numerous websites for clients and offers a deeply insightful perspective into each business and industry with which he consults. Jason's depth of experience in marketing, user research, graphic design, and television advertising make him uniquely qualified to create successful marketing strategies that marry messaging with design, information architecture, and technology.
Fun Fact

Loves the color orange more than anything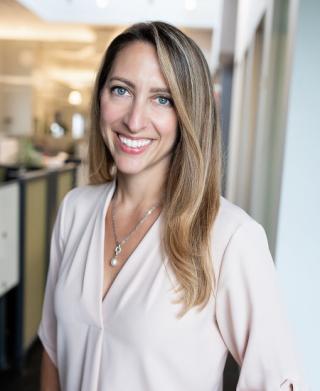 Stephanie Krol
VP of Operations
Stephanie's broad-ranging expertise in technical project management, including custom application development, social media platforms, and eCommerce makes her a perfect fit as Director of Operations. Prior to joining OHO, she held positions of increasing responsibility at Wellesley Information Services, ultimately managing a large portfolio of IT projects as Project Manager. In addition, she worked at athenahealth as a Technical Program Manager for custom software development in the compliance-based B2B healthcare field.
Fun Fact

Has been scuba diving at the Great Barrier Reef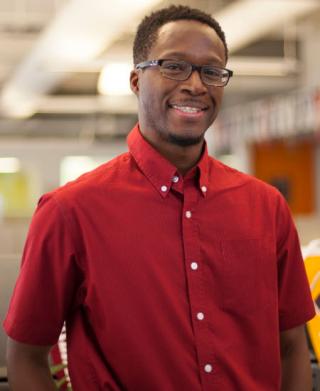 Akeem Williams
Director of Development
In Akeem's over 15 year career in the web he has had the opportunity to work in the roles of a UX designer, visual designer and developer. He ultimately fell in love with problem solving in code but loves it even more when solutions require a strategic intersection of design and development. As Director of Development & QA he guides front end developers, back end developers and QA analysts, who have a passion for their craft and pushing the user experience of website visitors, CMS content managers and other developers alike.
Certifications
Acquia Certified Developer
Fun Fact

Once outran a bicycle… on a hill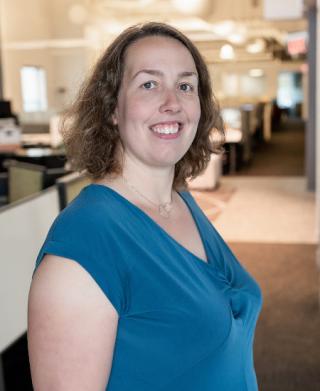 Georgy Cohen
Director of Digital Strategy
Georgy Cohen has spent nearly 20 years wrangling digital content for universities and other organizations. As director of digital strategy, Georgy partners with clients to create sustainable and impactful approaches to engaging website users and achieving organizational goals. Georgy has worked in or with higher ed since 2004, including stints at Tufts University and Suffolk University and her own independent consultancy to higher education. She speaks frequently at industry conferences and events.
Fun Fact

Georgy once had a poem selected by the U.S. Poet Laureate for publication in newspapers nationwide.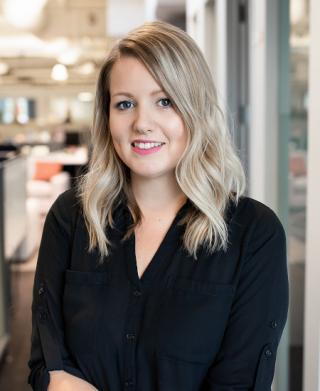 Jenny Yakas
Director of Client Services
Over the past 12 years, Jenny has helped a wide variety of organizations maintain, enhance and rebuild their websites in Drupal. As Director of Client Services at OHO, she leads a team of Project Managers and Web Developers who partner with clients to help them achieve their business and marketing goals through various web and digital marketing projects.
Fun Fact

Pizza spinner and best penmanship winner.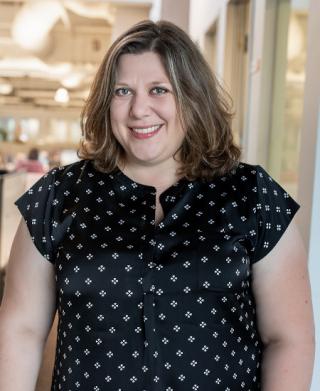 Jen Palange
Director of Project Management
Jen Palange began her career as a TV news producer and assignment editor — while she no longer covers breaking news, she still loves the adrenaline rush of solving problems and telling good stories. Over the last 18 years, Jen has launched dozens of website redesigns and digital campaigns for a wide variety of education, healthcare, and arts organizations. As Director of Project Management, she leads OHO's team of talented, experienced project managers as they deliver best-in-class websites for our clients.
Fun Fact

Loves planning vacations...maybe even more than going on them.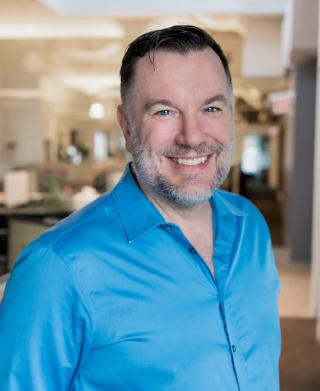 Jim Dalglish
Director, UX Research and Strategy
Jim has always been creative, from his days as a newspaper reporter to his time as a managing director for a regional arts facility. As Practice Lead: Digital Strategy & User Research at OHO, he uses that creativity as well as his expertise at heuristic evaluation and usability testing of digital interfaces to create user experiences that help clients meet and exceed their business goals. Jim has worked for Houghton Mifflin, Pearson, Merrill Lynch, Standard & Poor's, and The New York Times. His overhaul of Amtrak's online reservation system led to a 50% increase in bookings during its first week live and his evaluation of State Street Bank's online securities lending service led to a 75% increase in efficiency ratings. Outside of OHO, Jim is an award-winning playwright who has produced plays in New York, Boston, London, and across the United States.
Fun Fact

Award-winning playwright with midwestern charm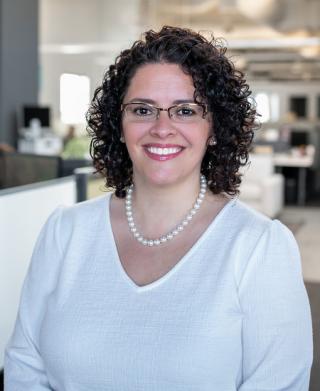 Rachel Reuben Senor
Vice President, Account Strategy
Rachel Reuben Senor has over 25 years of marketing and leadership experience in higher education from her roles at SUNY New Paltz, Ithaca College, Colgate University, California College of the Arts, and consulting. She owned her own business as a senior marketing leadership consultant to higher education. In this capacity, she served as interim vice president for marketing and worked alongside CMOs and college Presidents to help them with their marketing operations. Rachel is a well-respected speaker and commentator within higher education. As Vice President, Account Strategy at OHO, Rachel brings new perspectives to our clients on long-term strategy, organizational design, and enrollment marketing. She leads our OHO U webinar series and conferences and consults with clients on organizational and operational assessments of their marketing and communication departments.
Fun Fact

Rachel got married in her backyard in a very tiny, socially distant ceremony after having to postpone her big shindig due to COVID-19.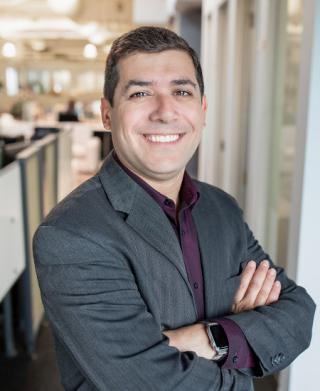 Tiven Weinstock
Director of Business Development
Over the past 14 years, Tiven has helped a wide variety of organizations, from Fortune 500 companies to higher education institutions to nonprofit organizations, navigate the ocean that is digital marketing and website creation. As Director of Business Development, Tiven leads a team of listeners in pursuit of building trust and new client relationships.
Fun Fact

Has been vegetarian for over 20 years, but got married at a steakhouse.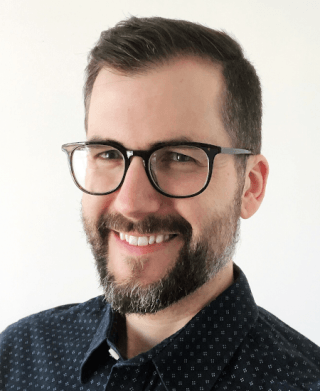 Jordan Clayton
Director of UX & Design
Jordan oversees the UX & Design practice at OHO and has an extensive, international background in helping partners create interactive solutions in the form of web platforms, products, games, installations and more. His proudest achievements involve devising new interaction models, global activations and design practices while leading teams that bridge creativity, technology and human connection. Partners have ranged from small non-profit organizations to Fortune 500 companies. With over 50 industry awards under his belt, he still feels the best is yet to come! Outside of OHO, Jordan can be found kayaking, fishing or honing his BBQ skills.
Fun Fact

Once worked at a teddy bear factory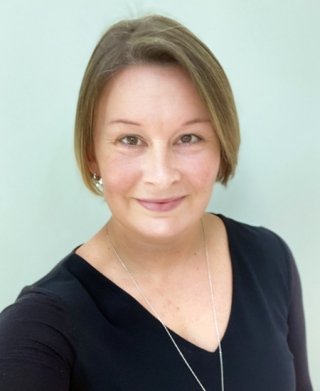 Natalie Allen
Digital Account Manager
Natalie's experience managing digital projects in-house for higher education and healthcare institutions gives her great insight into the needs and challenges facing our clients. Before joining the Services team at OHO, her career spanned digital agency project management and positions leading web and marketing teams in public, private and post-grad colleges and universities. Outside of work, she lives for any kind of physical challenge, spending her free time running long distance and coaching classes at the CrossFit gym she co-owns in South Carolina.
Certifications
HubSpot Inbound Marketing, Hubspot Social Media Marketing, and Hubspot Email Marketing
Fun Fact

My husband proposed on Thanksgiving 2019, just past the finish line at our local Turkey Day 8k run!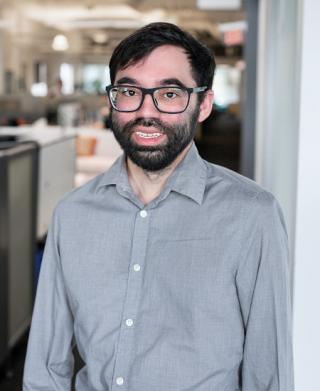 Benjamin Baird
Senior Full-Stack Developer
Certifications
Acquia Certified Developer – D8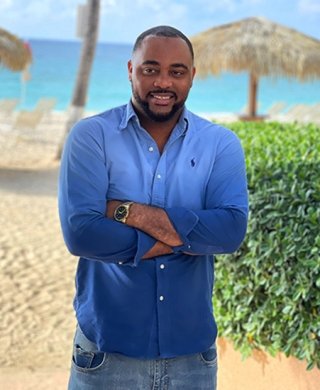 Kadron Bird
Digital Marketing Campaign Manager
Over the past 8 years, Kadron has the helped organizations across the Caribbean implement strategic digital marketing campaigns to drive business growth. Kadron is a data-driven marketer with deep business knowledge, updated with the latest developments in the digital marketing landscape. Kadron spearhead the first Google premiere Partnership in the Caribbean with Yello Media Group formerly Global directories in 2013.
Certifications
Google Ads Video Certification, Google Ads Search Certification, Google Ads Display Certification, Google Analytics Individual Qualification and Google Data Analytics Certification
Fun Fact

I would play soccer everyday of the week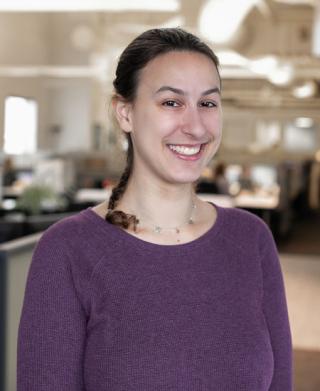 Sue Brassard
Web Engineering Team Lead, Projects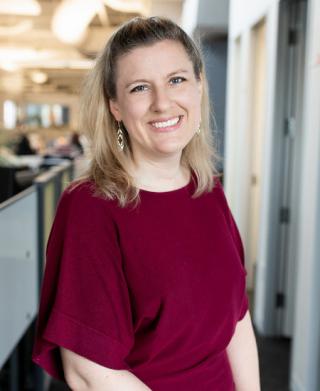 Barbara Brescia
Manager, QA & CMS Training
Barbara's 20+ years of quality assurance experience (many of those with OHO) help her to keep an eye on the forest while working her way through the trees. She works across all departments to create and implement effective processes and bring projects to completion without sacrificing quality. A graduate of Harvard, Barbara is always looking for ways to improve the quality of products and create efficiencies in her work while keeping herself and others smiling with her infectious good moods.
Fun Fact

Loves travel, cookie dough, and all things Sherlock Holmes.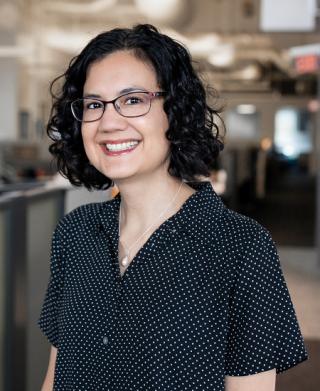 Lisa Calderon
Senior Graphic Designer
As a Senior Designer, Lisa strives to create clean, professional, visually fresh designs that honor the client's goals and capture the audience's attention. Always growing and learning, Lisa is grateful to be working alongside a smart team at OHO who challenge and enlighten her and to be part of an industry that never stays the same.
Fun Fact

Quietly and unobtrusively (if that's possible) learning the drums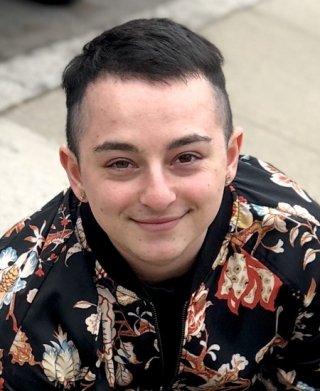 Danny Catarius
Business Development Representative
Born and raised in Boston, Danny began his career in recruitment before discovering his passion for sales. A problem-solver by nature, Danny enjoys working with clients to find areas of opportunity and help develop effective business solutions. At OHO, Danny co-leads business development efforts, consulting with higher education clients on their digital marketing and website design needs.
Fun Fact

As a teenager, played a piano recital at Carnegie Hall
Mike Conley
Solutions Architect
For the past 10 years, Mike has built and worked on a variety of websites from multiple industries using open source Content Management Systems. As a Senior Web Engineer, Mike solves complex technical problems with an eye toward the latest technologies and best practices.
Certifications
Acquia Certified Developer
Fun Fact

Once caught an 8 foot shark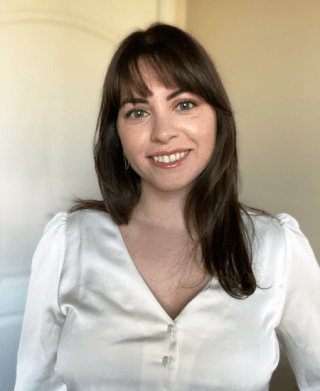 Laura Cultrera
Senior UX Designer
For over 10 years, Laura has designed the user experience for a wide variety of websites and applications, with the last five years focusing on higher education and non-profit websites. From a background in graphic design, web design and web development, Laura's passion for the user led to a career in UX where she has been able to organize, design and test the user's ease of navigating websites.
Fun Fact

Lives in LA and has a dog named Tobias Fünke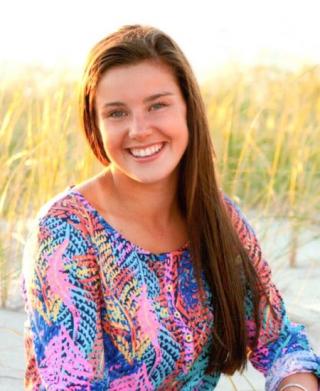 Allie Dadoly
Business Development Representative
After obtaining her B.A. from St. Lawrence University, Allie moved to Boston to pursue a career in sales. As a Business Development Representative, she collaborates with the OHO team to find new opportunities and leverage insights to assist in solving problems clients are facing. She is excited for this new endeavor in higher education. On the weekend, you can find Allie skiing up north or down on the Cape with her family!
Fun Fact

Loves playing tennis and golf!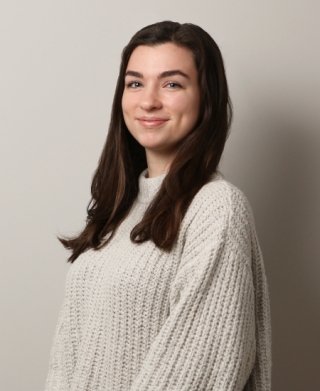 Katie Dobberpuhl
Designer, UX/Visual
Katie loves balancing UX and Visual design work, tackling usability challenges during the UX stages of a project and curating elegant visual systems during the visual design stages of a project. When she's not designing, Katie loves spending time outdoors, reading, and watching movies.
Fun Fact

I collect restaurant receipts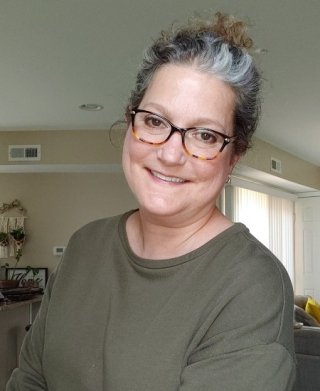 Carla Doerr
Senior Accountant/Financial Analyst
For the past 25 years, Carla has handled complex financial and project accounting responsibilities for various organizations in the architecture and design industry. In her free time, Carla likes to hike, read, create delicious food, and try as many new restaurants and cuisines as her budget and time allows.
Fun Fact

In 2016, me and 467 other people achieved a new Guiness Book of World Records title for creating the largest human cloud.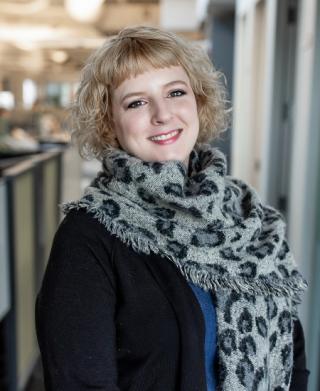 Noel Fisher
Digital Marketing Strategist
Noel is an award-winning digital marketing strategist with proven success planning digital paid and organic campaigns for higher education, nonprofit and consumer brands. Noel's design and copywriting background helps her develop creative solutions to business challenges.
Certifications
Google Analytics Individual Certification, Google Ads Search Individual Certification
Fun Fact

Has worked as a projectionist, makeup artist and a pizza delivery driver.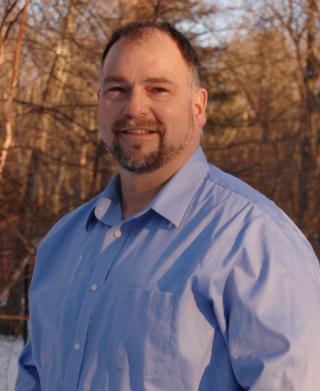 Steve Gallant
Full Stack Developer
An experienced IT professional, Steve brings his newfound passion and excitement for creating web solutions to the development team at OHO. He spent several years in systems engineering, consulting, and small project management, enabling small-to-medium size clients to benefit from modern IT strategies while remaining focused on their business. Steve enjoys solving problems with code now, and is excited to be surrounded by the talented and creative team at OHO, working to produce beautiful, effective web solutions. When not at the keyboard, Steve can often be found on two wheels, riding his motorcycle around the country, or scuba diving off the shores of New England.
Fun Fact

Crashed into a bison on my motorcycle. He was just fine.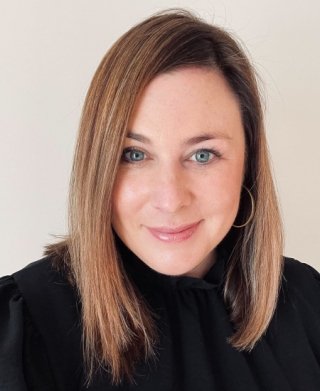 Jessica Gower
Senior Business Development Manager
Over the past 17 years Jessica has worked with companies small and large in many different industries on their sales and marketing efforts. Jessica is a strategic thinker with exceptional customer service skills who always puts her clients first. As Senior Business Development Manager, Jessica collaborates with her clients and the OHO team to create strategic plans to best achieve their goals.
Fun Fact

Competed in a national 3 point shooting contest in high school.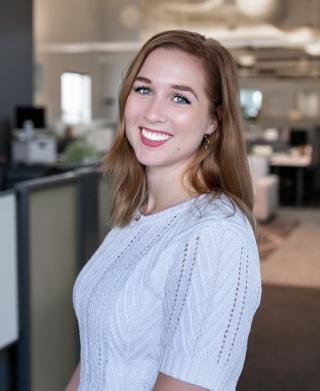 Cassi Greenlee
Senior Business Development Manager
For the past 7 years, Cassi's career has centered around solving marketing challenges in higher education. As a business development manager, she collaborates with the OHO team to ensure we're providing the right-fit solution to clients, and that we have the best plan in place to create something amazing, together. Cassi is one of OHO's fully remote employees, and works from her home office in Baltimore, Maryland.
Fun Fact

Been to more than 25 UNESCO World Heritage sites including the Tasmanian Wilderness, Galapagos Islands, and Sacred Sites and Pilgrimage Routes in the Kii Mountain Range.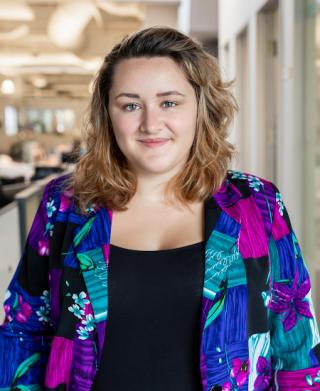 Allison Griggs
Senior Project Manager
After finding her way to project management accidentally, Allison has spent the last five years enjoying creative problem solving, and overseeing digital project launches. Partnering with higher education institutions, nonprofit, healthcare, and publishing organizations, she cultivates strong working relationships built on effective communication, understanding and meeting team needs and desires for cohesive project flow. Outside of OHO, Allison is a graduate student, a singer and guitarist in a pop rock band, an activist, and most importantly, a dog mom!
Fun Fact

Once Participated in a belly flop contest judged by the band Paramore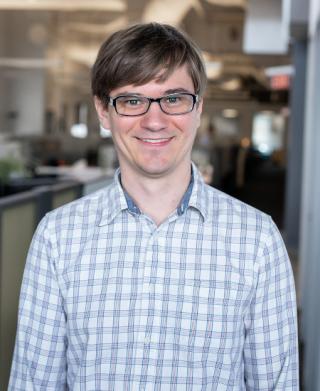 Eric Grzymkowski
Senior Marketing Manager
With a print publishing background and extensive digital content management experience, Eric has worked in every stage of the content creation lifecycle. He's just as comfortable writing ad copy and long-form blog posts as he is editing video and project managing feature enhancements and design updates. When not working, he enjoys backcountry camping and video games.
Fun Fact

Once sold a Chihuahua to olympic gold-medalist Oksana Baiul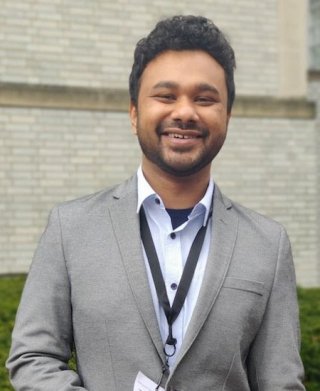 Rian Islam
Digital Marketing Technical Analyst
Rian has over 3 years of experience working in the biggest tech startups of Bangladesh, where he lead a startup to acquisition. His domain expertises include growth marketing, branding, product development, and statistics. He is passionate to find new ways to merge his marketing knowledge with the newly learned technical skills during his Master's in Analytics. As a DM Technical Analyst at OHO he wants to ensure OHO's clients are using the latest and most trustworthy tools to optimize their campaigns with the help of actionable data.
Certifications
advance google analytics, tag manager and tableau certifications from LinkedIn
Fun Fact

Toured with a thrash metal band playing riffs and writing lyrics. Those lyrics tell me I was a very angry kid and I mastered the art of using thesaurus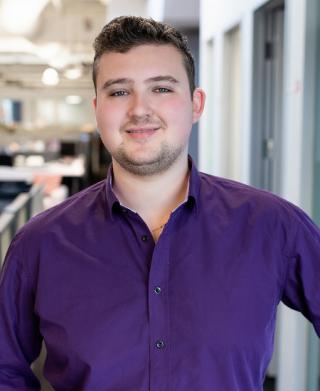 David Kaptzan
Digital Marketing Account Manager
David has been with OHO Interactive since 2018, working with the services and digital marketing teams managing services accounts, web development projects, and digital marketing initiatives. In addition to his project management experience, David has previously led a cross-functional team in the digital sports journalism industry. Outside of work, David enjoys traveling, cooking and eating delicious food, and following professional sports.
Fun Fact

Grew up and lived in Shanghai, China for 17 years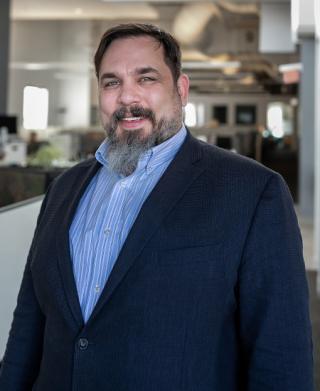 Chris Kostecki
Digital Marketing Manager
Digital marketing expert with over 15 years of experience including building fulfillment teams within agency, in-house, and publisher environments, who is most comfortable in the weeds executing paid search, social, and other digital media campaigns. In his role as Digital Marketing Manager, Chris is on the front lines trafficking, optimizing, and reporting on our digital marketing efforts as well as developing processes and reports to better serve our clients.
Fun Fact

Was an extra in the movie Sleepers.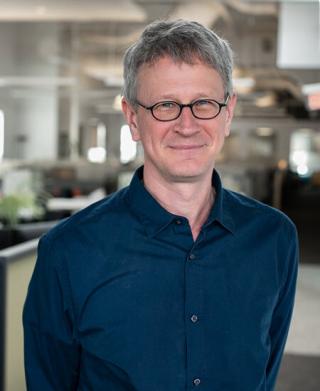 David Krewinghaus
UI Developer
David began his career as an advertising art director where he developed a love of solving problems and an aversion to doing the same thing every day. As an independent web designer, he worked with non-profits, political campaigns, small businesses, and a U.S. Senator. At OHO, David enjoys collaborating to solve problems for our clients, making our sites accessible to everyone, and learning something new on every project.
Fun Fact

On a quest to make a legit Neapolitan pizza at home.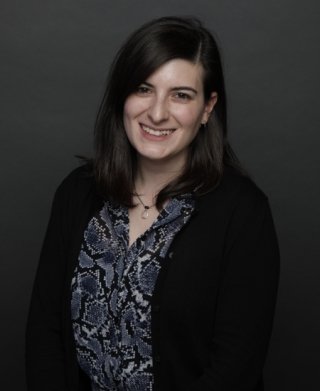 Alexandra Loizzo-Desai
Digital Marketing Account Manager
Alex started her career as an undergraduate admissions counselor before moving into editorial and then project management roles on university marketing teams. She hopes to use that firsthand experience to help all her internal colleagues and external clients at OHO thrive. Outside of work, Alex enjoys traveling, reading mystery novels (particularly those with a British Victorian bent), going to Broadway shows, and playing with her dog.
Fun Fact

Was on one episode of Sesame Street, where she taught Big Bird to play Cuban games.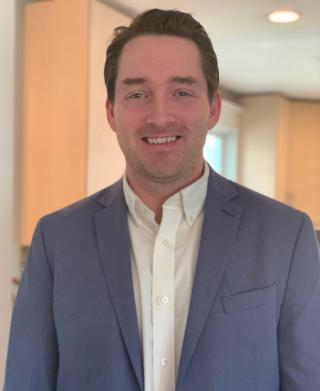 Christopher Markey
Senior Business Development Manager
For the last decade, Chris has worked to help universities and businesses across North America effectively tell their unique story to targeted audiences. As Senior Business Development Manager, Chris continues to work to provide a consultative, customized and collaborative experience for our clients and partners.
Fun Fact

Owned and operated a Red Sox themed t-shirt company that single handedly helped them win the 2004 World Series.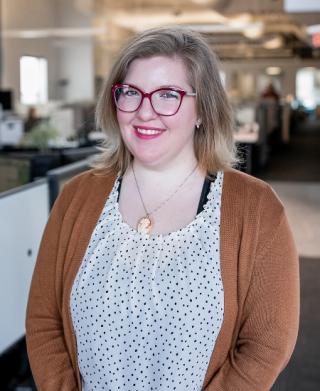 Sarah Maxell Crosby
Content and Digital Strategist
Sarah most recently led digital communications strategy for Dartmouth College's $3 billion comprehensive fundraising campaign. Before moving to advancement, she was the UX team lead for Dartmouth's web services team, overseeing content strategy, user experience, accessibility, and support for more than 200 client sites across the institution. In all, Sarah has managed strategy for more than 90 Drupal website projects (so far). In her free time, she enjoys gardening, knitting, painting, and reading mysteries.
Fun Fact

Studied fashion history at grad school in London.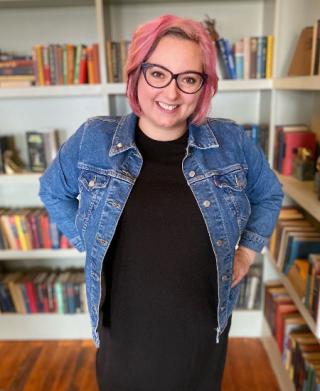 Jordan McDonald
Digital Marketing Manager
Jordan has worked in digital marketing for 13 years with experience in large, international companies to small, local businesses. In her role as Digital Marketing Manager, she helps clients achieve a digital marketing mix that matches their business goals.
Fun Fact

Toured Europe with a metal band.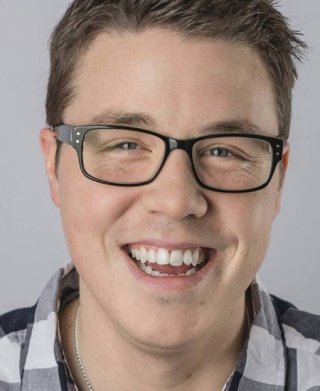 Scott Mitchell
Senior Business Development Manager
Scott began his career at one of the original social media agencies during the birth and growth of social media marketing, leading into digital production and advertising. Scott has over a decade of experience in digital advertising, interactive experiential marketing, social media marketing, app and website development, and more. As a Senior Business Development Manager, Scott builds relationships with new and existing clients in order to exceed key performance indicators for all.
Fun Fact

Scott moved away from his hometown only to have a new unrelated job opportunity take him right back years later.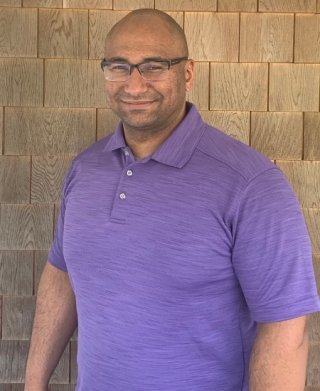 Luciano Nicacio
WordPress/Drupal Developer
Luciano is a self-taught web developer. He had a career shift about 2 year agos, coming from the food industry. Working as a line-cook for the past eight years, he decided to bring his talent for creating detailed dishes into the sphere of web development. During the time he is not in front of his computer, Luciano enjoys going for adventures with his wife and dog.
Fun Fact

English is my 4th language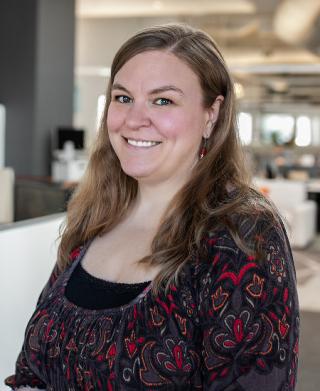 Alison Nowicki
Senior Web Engineer
Ali is a Web Application Developer with 15 years of experience in developing, implementing and maintaining interactive websites. At OHO, she is part of the Services team, where she continues to support clients' existing websites with new features. She has also served as an AmeriCorps member in a community computer lab, leading an after school computer club for inner-city youth, as well as teaching basic computer skills to members of the community at large.
Certifications
Acquia Certified Developer
Fun Fact

Her first job was at an amusement park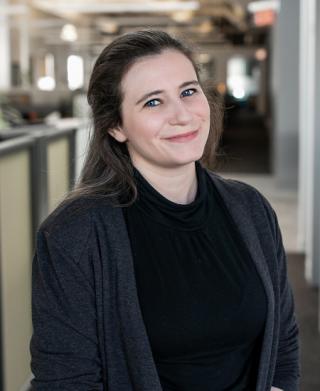 Kelly O'Foran
Senior Designer, UX/Visual
As a UX and Visual Designer, Kelly's work often spans multiple phases of projects. She loves tackling large, complex projects to create beautiful experiences. She has been with OHO for 4 years, and has lead the user experience and/or design phases for numerous clients in higher-ed, tourism and healthcare. When she's not downloading more Sketch plugins, Kelly volunteers as a soccer coach enjoys running, knitting and video games.
Fun Fact

Despite her objections, can't stop her fiancé walking their two cats on leashes outside.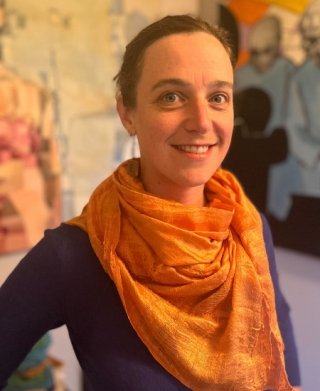 Elisabeth Reinkordt
Content Strategist
A storyteller at heart, Elisabeth has devoted most of her career to improving communications in education. Before joining OHO, she directed web content and social media for the University of Pennsylvania's Graduate School of Education. She's also a documentary filmmaker who has directed three feature films, wrote her graduate thesis on the relationship between mass media coverage of education and policy implementation, and worked as a multimedia specialist at the Nebraska Department of Education. At OHO, she is a content strategist who loves solving puzzles, working with clients to find clear and effective ways of organizing and communicating information.
Fun Fact

A former elite cyclocross and mountain bike racer, she is a proud member of Team Laser Cats.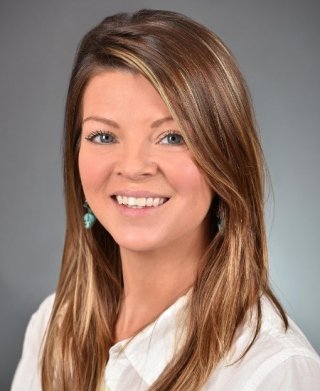 Adrienne Ritchie
Strategist, Growth and Insights
Adrienne is a digital marketing professional with extensive channel, analytics, and training expertise. She has 9+ years building marketing and communication programs across online and offline channels to support organizational growth, and broad marketing experience developing and translating brand strategy into diverse, multi-channel campaigns. Adrienne leads with a creative, yet data-driven approach.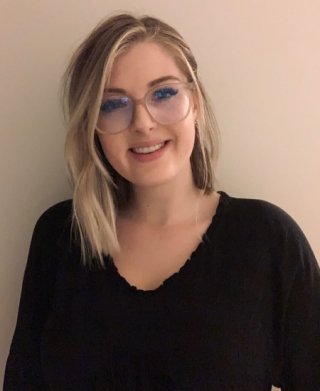 Alyssa Rivard
Account Coordinator
Born and raised in New Hampshire, Alyssa is a graduate of Southern New Hampshire University. In her previous coordinator roles, she has worked with clients in various industries and has helped successfully lead and implement a variety of different projects. Outside of work, Alyssa enjoys spending time with her family, friends, and pets!
Fun Fact

Studied fashion in college!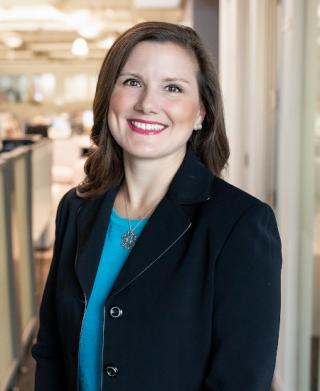 Kara Sassone
Digital Account Manager
Kara has worked as a television journalist, web producer in higher ed and now a digital account manager - not a path she ever saw herself taking, but one she's enjoyed because throughout she has been working with people and helping to share their stories. Having worked in higher education she knows what many of her clients are facing and is here to support you!
Certifications
Advanced Google Analytics, Google Tag Manager Fundamentals
Fun Fact

Has been to 33 states and 11 countries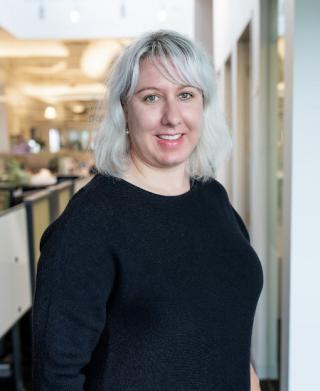 Kerry Savage
Project Manager
Fun Fact

Green thumb with a taste for cheese and bubbly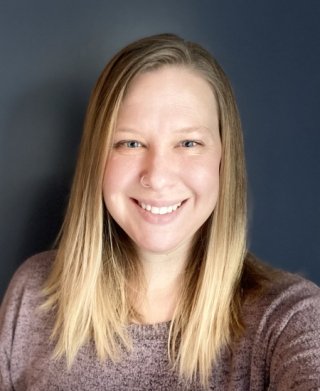 Amy Scheuerman
Project Manager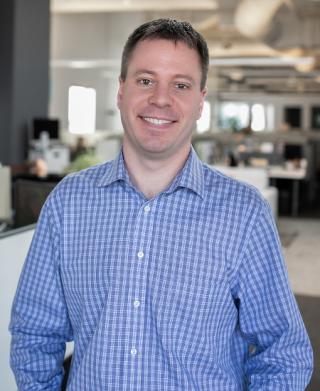 Mike Sengenberger
Senior Project Manager
Over the past two decades Mike has taught, led teams, made and marketed websites of all sizes for disparate organizations. He enjoys collaborating on new project challenges and helping shepherd work over the finish line. Ever enthusiastic to learn about and partner with our next client team. With OHO since 2015.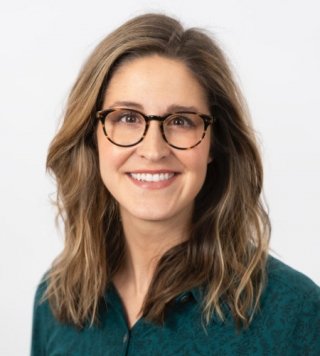 Rachel Westfall
Digital Marketing Account/Project Manager
Rachel is a media fanatic — a calculated risk-taker with a deep-rooted passion for brand strategy, building quality relationships, project management, and learning. She works hard to embrace the core values of innovation, growth, and integrity in all that she does. Before joining OHO Interactive's Digital Marketing Department in November of 2021, Rachel was the Assistant Director of Account Services at Loyola University New Orleans, where she partnered with cross-functional teams to develop marketing and comms strategies for their recruiting and retention efforts.
Certifications
Google Analytics Individual Certification
Fun Fact

Has three dogs and one cat. If she could have it her way, she would have a farm with many animals.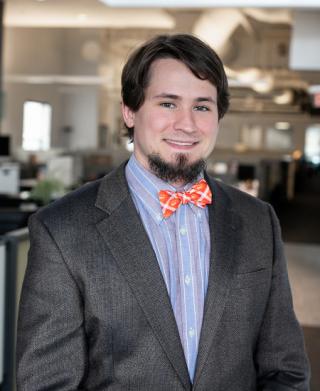 Stephen Wolff
Full Stack Developer
Stephen has been working with Drupal for eight years. In that time he has worked on projects ranging from regional tourism board builds to sandwich shop menus, ski mountains to a grab bag of higher education projects, and many things in between. He is currently working on the services team to provide continuing updates and support for existing builds.
Certifications
PADI advanced open water
Fun Fact

Locks for the Monadnock Wolfpack RFC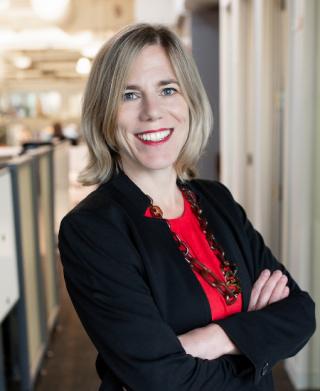 Jennifer Wood
Project Manager
Over the past 15 years, Jennifer has launched web, mobile, and print products for educational games, travel, and entertainment. She's worked on projects for The Boston Globe, Poptropica (named one of Time Magazine's best websites), Wimpy Kid, Charlie & the Chocolate Factory, Peanuts, and more. At OHO she loves wrangling the talented crew to bring higher ed stories to life.
Certifications
Certified Scrum Master
Fun Fact

Juggles a side hustle selling homemade spice blends
What can we do for you?
Rebuild your site. Raise your organization's profile. Attract new customers. For over 20 years, we've worked to help our clients achieve their goals.