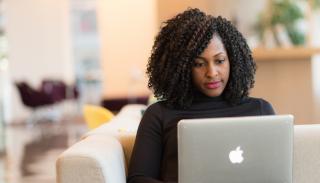 OHO U 2021 Online Conference
Every Wednesday from June 9 through June 30
From 1:00pm – 3:30pm EDT

A Free, Multi-Day Digital Marketing Conference
Renew, Reimagine, Recreate
As one of the most challenging and disruptive academic years come to a close, you're invited to join us at the 2nd annual OHO U Online Conference. We'll be celebrating the successes of higher education marketing teams, offering fun ways to connect with peers, and presenting in-depth talks to help our higher ed colleagues develop the skills they need to champion digital transformation inside their schools.
Each week will focus on a different theme – building a better marketing team, refocusing brand messaging and content strategy to adapt to the changes of the last year, advancing your digital strategy, and measurement and marketing intelligence.
Join OHO U every Wednesday from 1:00 pm to 3:30 pm EDT – June 9 to June 30. Learn From Industry Experts
Marketing experts from colleges and universities will join OHO's team of strategists to share their expertise on building a better marketing team, advancing digital strategy, and persuading with data. Each week, you'll hear from several higher education marketers.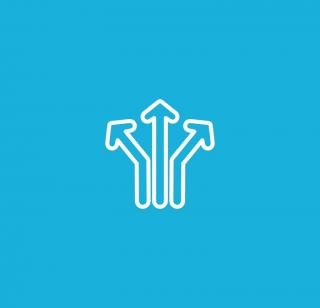 Choose Your Own Path
Rather than one long day, OHO U offers sessions spread over 4 weeks — so you won't get burned out. Each week will focus on a single topic — structuring your digital marketing team, digital strategy, content strategy, and measuring success. We'll have two in-depth presentations and multiple lightning talks that will provide related, real-world case studies. You are free to register for one or for all of the sessions.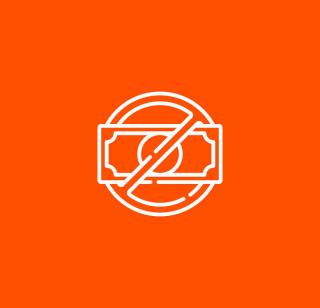 Free for All Attendees
The whole reason we started OHO U is to share our knowledge and offer a chance for folks in higher ed to level up their marketing expertise. Our sessions are curated to meet the most pressing challenges we hear from clients, and we want as many of you to have access as possible — so for the fourth year in a row OHO U is still totally free!
Praise from Last Year's Attendees
Well Worth the Time
"We're busy and it's challenging to set aside time for even a couple hours to learn, refresh, and reconnect with our craft. Make the time to participate with OHO U — it's worth it."
A Conference that Gets You
"It's talking with people who are in the Higher Ed sphere, who understand what we do and the tools we do it with. It's the right people talking about all the things that matter to our work."
Informative and Easy to Digest
"The virtual conference has been packed with great information! I appreciate the once a week format too, so I have time to digest each week's topic before jumping into the next."
A Chance to Reconnect
"Informational way to network with other universities across the nation and learn new best practices. See what others are doing and learn what works and what doesn't work! All for FREE!"
June 9 — Building a Better Higher Ed Marketing Team
The conference kicks off with a first-look at the results from the "2021 Building a Better Marketing Team Survey" and the second session will focus on how to effectively manage internal and external partners and "clients."
June 16 — Brand & Content Strategy
After last year, is your school's messaging and storytelling feeling out-of-date or out-of-touch? We'll dive into how to refresh your messaging and shift your content strategy without having to go through a full redesign.
June 23 — Lead Generation
Learn what lead generation tactics have worked for other institutions, and how trends in digital marketing could impact enrollment this year.
June 30 — Marketing Measurement & Intelligence
Learn how to use marketing intelligence for lead generation, and get advice on sharing the ROI of your digital advertising campaigns with partners on campus.
Highlights from Last Year's Conference
Presentations, panels, and workshops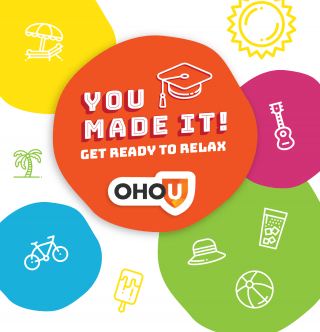 Conference Swag Delivered
The last academic year was a beast, but you made it through! Now it's time to relax. 
All conference attendees will receive a free swag box filled with gifts to help you kick back and enjoy the summer.  
Intro & 1st Presentation
After a short introduction, We'll hear from the first of the day's speakers – with time for Q&A and discussion.
Fun Segue & Lightning Talks
Each week will feature a fun activity, and 3 Heroes of Higher Ed will have a chance to share their stories in short, 5-minute lightning talks.
2nd Presentation
We'll hear from the second of the day's speakers – with time for Q&A and discussion.
Optional Networking
We'll hop into breakout rooms for anyone who wants to stick around to network and reconnet.
See What You Missed Last Year
If you couldn't join us for the OHO U 2020 Virtual Conference, we've made recordings available for all of the presentations.